Scrollino®
Be kind,
rewind!
Scrollino needs you!
Discover our New Scrollino® collection available exclusively on Kickstarter and back us here!
New Scrollino® Collection
Available Exclusively on Kickstarter!
We love seeking out new interesting ways of reading and bringing them to life to inspire and share with others. With your support, we want to revolutionize reading and creative expression around the world. We want everyone to be able to experience the creative, interactive, and shareable fun that Scrollino makes possible.
To do this, we turned to Kickstarter – the crowdfunding platform that helps creative projects see the light of the day. Not only does it allow us to reach out to all of you, but it also permits us to produce the new collection in quantity, create new content and start realizing our visions for the future of Scrollino. We have lots of ideas and we can't wait to start bringing them to life.
Independent Art Book Fair NYC
Sept 21-23
If you want to say hi, and see for yourself the prototypes of our New Collection, we are at the Independent Art Book Fair NYC! Independent Art Book Fair (IABF) is a new platform for an independent group of publishers, bookmakers, and artists.
Back us on
Kickstarter!
Be the first to experience the new Scrollino collection available exclusively on Kickstarter!
Scrollino®
Unroll it, enjoy it, rewind it!
Scrollino® is the new original book form and editorial concept offering a playful experience to all dreamers big and small. A simple pencil is all you need to read, rewind, or even to write in your Scrollino®. Scrollino comes in 2 main models: Scrollino® and Double Scrollino®. See how it works.
The concept was dreamed up and created in 2016 by the founding artists of Edition Lidu, Ludmila & Sylvain Favardin. Scrollino® has since traveled across Europe and has its sights set on revolutionizing reading around the world. Read the story behind the invention of Scrollino®.
Scrollino
To the Surface
The Scrollino To the Surface unfurls over nearly 9 feet with a story emerging from the depths of the ocean. Dive in and explore the rich colors of the sea as you make magical encounters on the way to the surface. Illustrated by Amélie Patin, French artist and author selected from the Young Talents at the International Comics Festival Angouleme 2017.
Scrollino®
Interactive and user-friendly
Scrollino® consists of a unique rewinding mechanism (the Scroller), a Scrollino box, and a paper roll to unwind at your own pace. With each Scrollino comes a natural-wood pencil that makes the magic happen and helps the user to rewind the paper.
Scrollino®
Compatible With All Kinds of Rewinders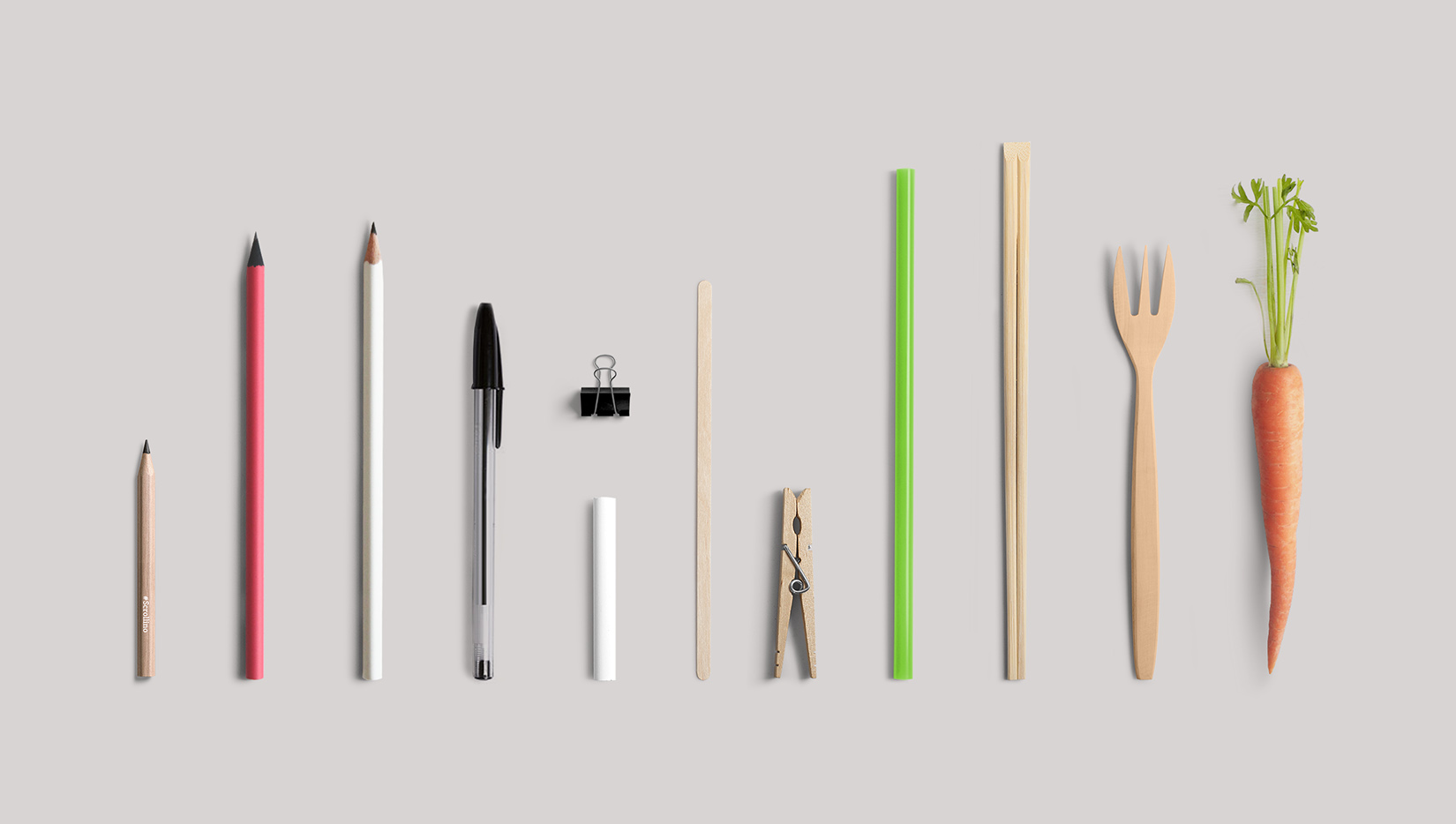 Rewind with
a Pencil
Pens, Pencils, Straws, Carrots…
We designed the Scrollers to work with most standard pen and pencil profiles (hexagonal, rounded, triangular, etc.) so you can keep scrolling everywhere. If you don't have any handy, check your kitchen drawers or toolbox!