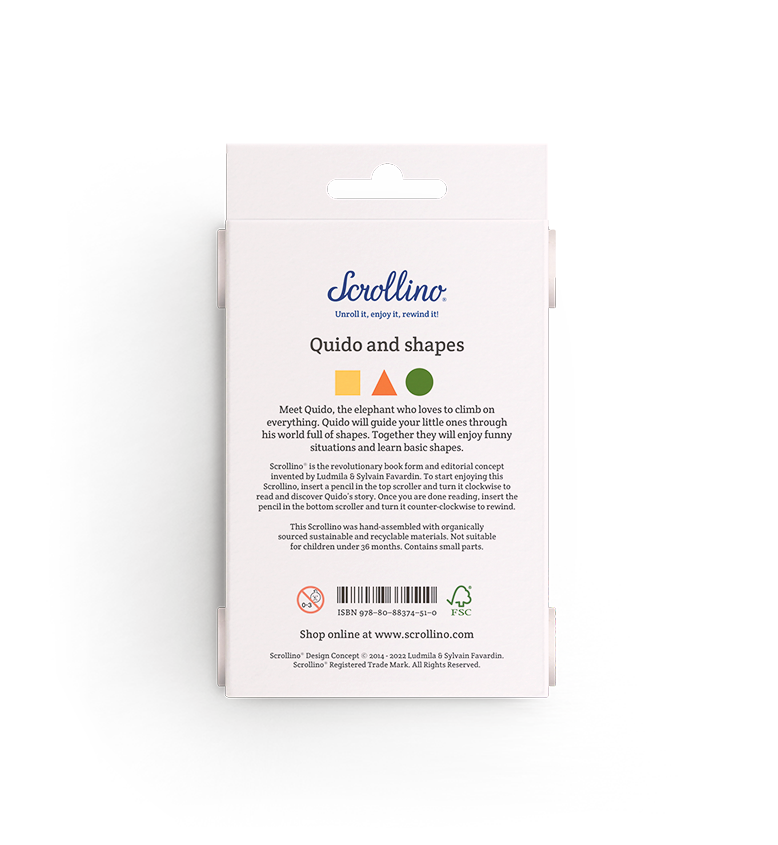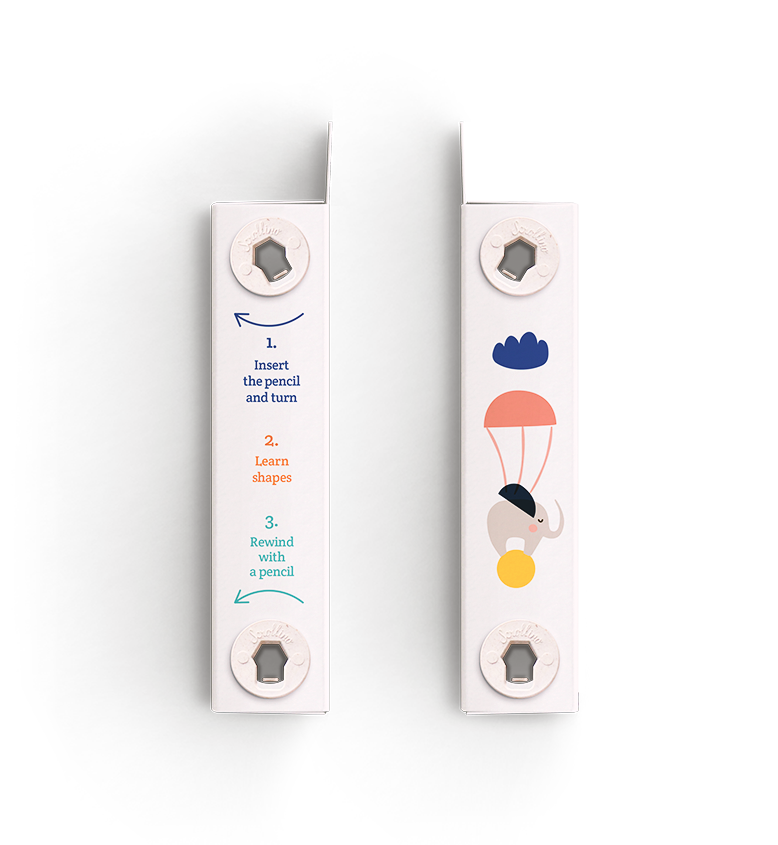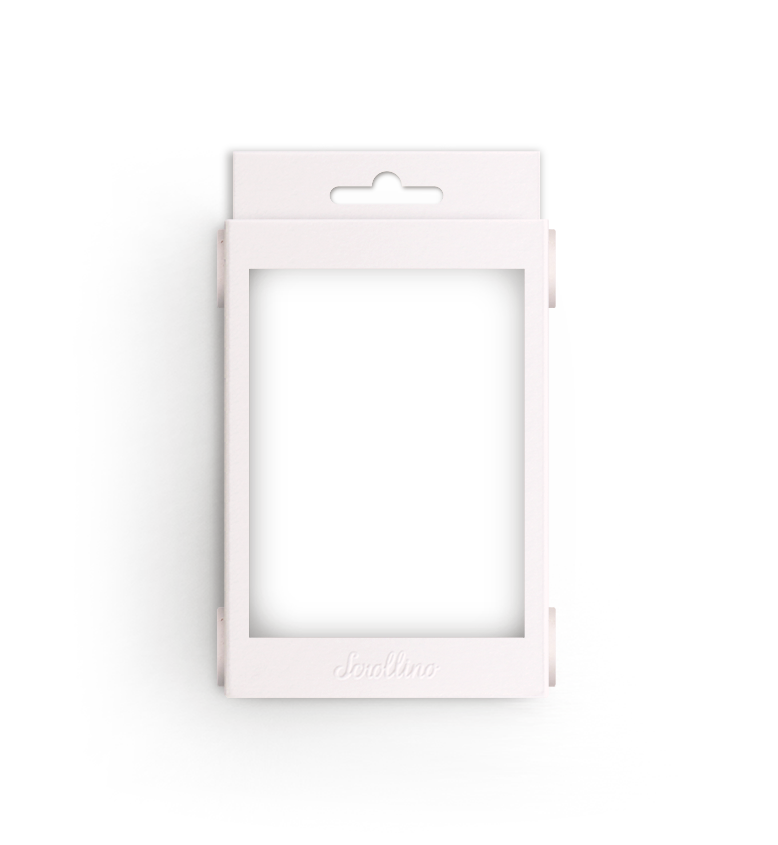 Ludmila & Sylvain Favardin
Concept, story and design
Quido is the cutest elephant of all elephants. He doesn't like to live in the jungle, nor in the ZOO, he instead loves to travel, he also loves to climb on everything. In the Scrollino® story Quido and Shapes, Quido will guide your little ones through his world full of shapes. Will make a great gift for kids of any age (3 years and up).
MATERIALS
Organic, 100% Compostable
ISBN
Publication
Develops Fine
Motor Skills
No Screen Time,
Better Sleep!
Universal
Rewinding System
Double Scrollino®
Interactive and eco-friendly
Scrollino is not only exciting, fun, and inspiring, it is also fully recyclable and compostable as we use high-quality organic materials. The box is made of FSC certified, natural feel acid-free heavyweight paper 130lb / 350gsm, for the rolls we use a custom-made paper perfect to be recycled, the Scrollers are molded from recycled wood, and our pencils are made of natural wood.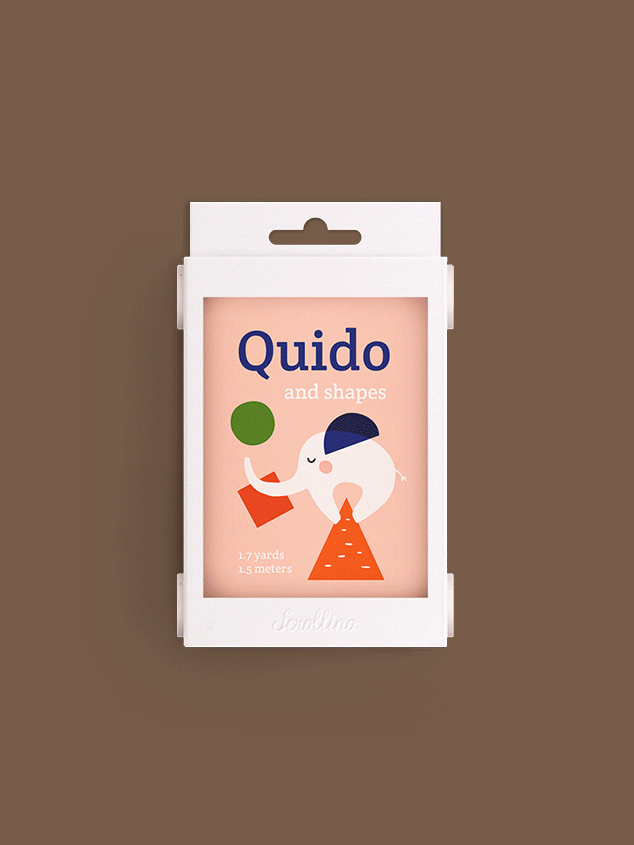 1. Insert the pencil & Turn
Make yourself ready to unwind
Double Scrollino® has a dual-rewinding system (Scroller), a Scrollino box with a "viewing screen," and a paper roll printed with stories and illustrations. To start enjoying this Scrollino, insert a pencil in the top scroller and turn it clockwise. Continue turning the pencil to follow Quido and his adventures "scroll by scroll".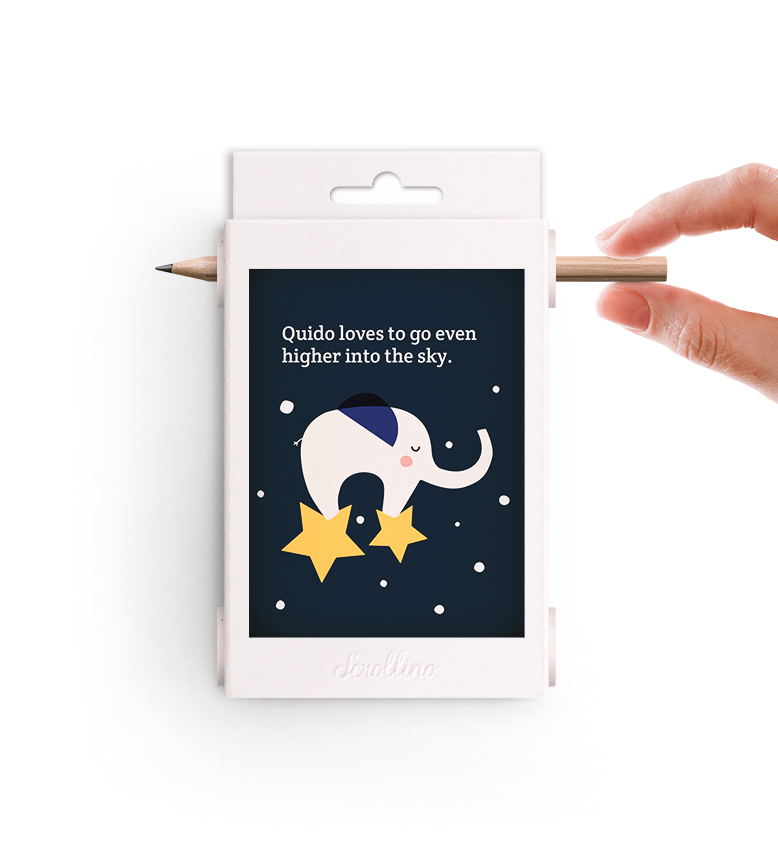 2. Discover the Scrollino
1.7 yards / 1.5 meters to reveal
The beautifully illustrated story Quido and Shapes is especially dedicated to kids. This Scrollino is part of our Kids Collection IN THE ZOO connected by the topic kids love the most – the ANIMALS. Great for preschoolers and first graders who are just about to learn shapes, but fun for all who loves to read and play.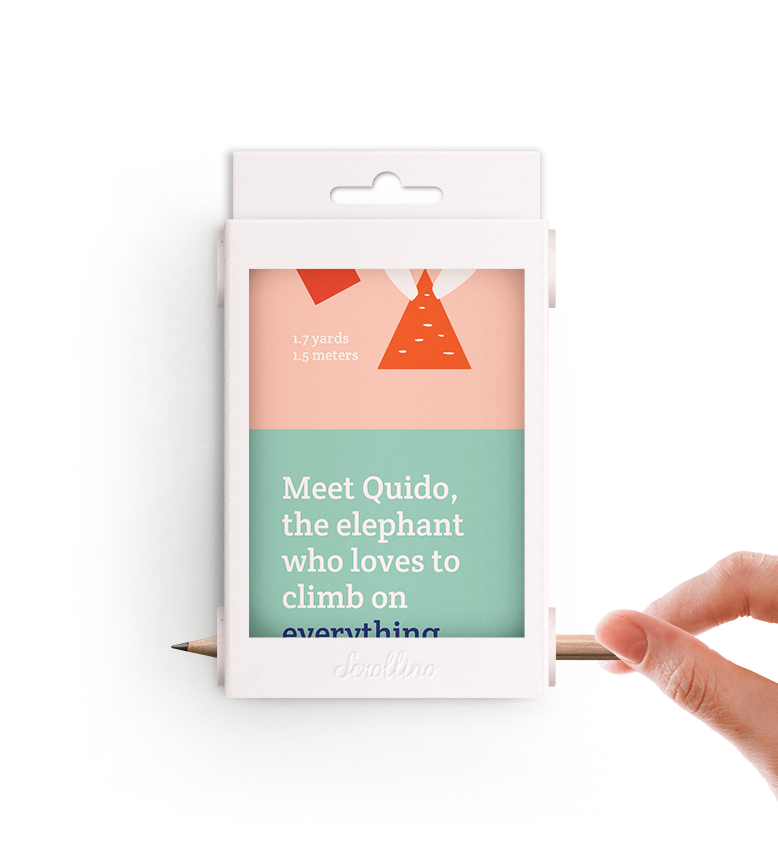 3. Rewind with a pencil
Pencil included
Did you go all the way to the end? Now, insert the pencil to the bottom Scroller and turn anti-clockwise to rewind. Luckily, each Scrollino comes with a wooden pencil to help you to rewind the paper. We designed the Scrollers to work with most standard pen and pencil profiles (hexagonal, rounded, triangular, etc.) so you can keep scrolling everywhere.
What they
say about
Scrollino


Amazing!
Love the project and the quality of the product!
Kids and families are loving it!

Cristina - Barcelona, Spain



Genius!
Such a smart travel toy/stocking stuffer.
These have sold so well so far!

Francesca - Asheville, US


Amazing Quality, Super unique!
I absolutely love these products and my customers do as well.
Part of the shipment arrived damaged due to Fed Ex, Scrollino
was AMAZING and a replacement showed up before I knew it.
Thank you so much and I will be ordering again!

Melissa - Bellevue, US

Since I discovered Scrollino I want to have it in our store.
I think it's a wonderful idea, creative, well done,
respectful of the environment, aesthetically beautiful...
What more could you ask for?

Juanita - Madrid, Spain

Amazing concept!
Oh these are just brilliant. So happy I came across this brand - the friendliest team behind it and the product is fantastic - never seen anything like it before! Very unique. Really happy, thank you.

Jen - Hertfordshire, UK

Terrific!
I love Scrollino and the creative ideas of the creative duo.
The presentation is absolutely in line with the final product,
I made two orders a month later!

Letizia - Bologna, Italy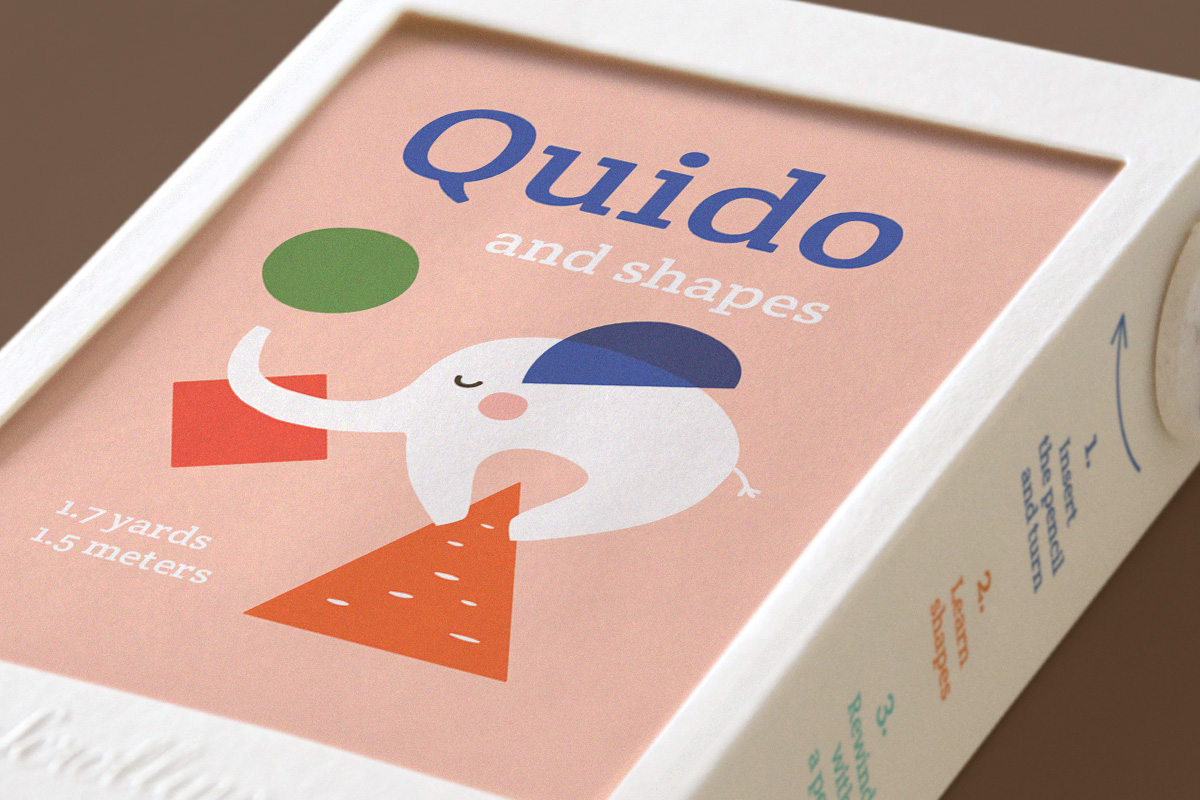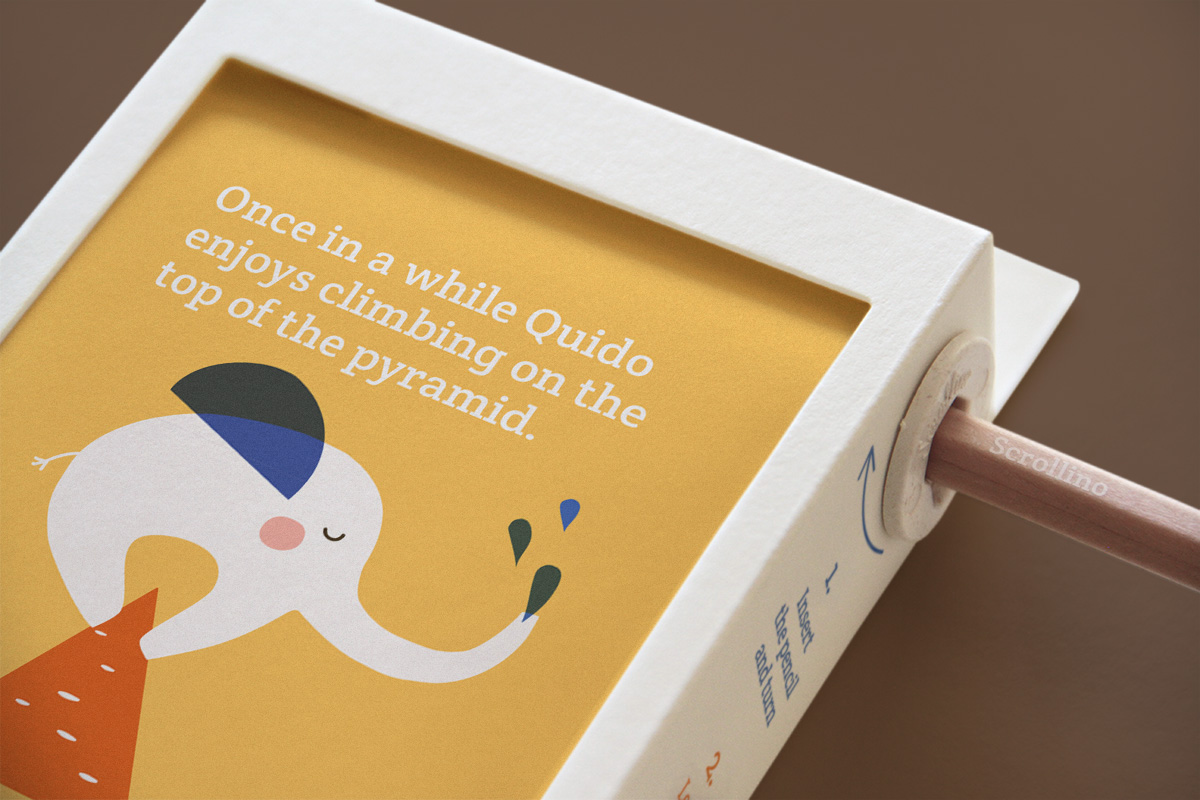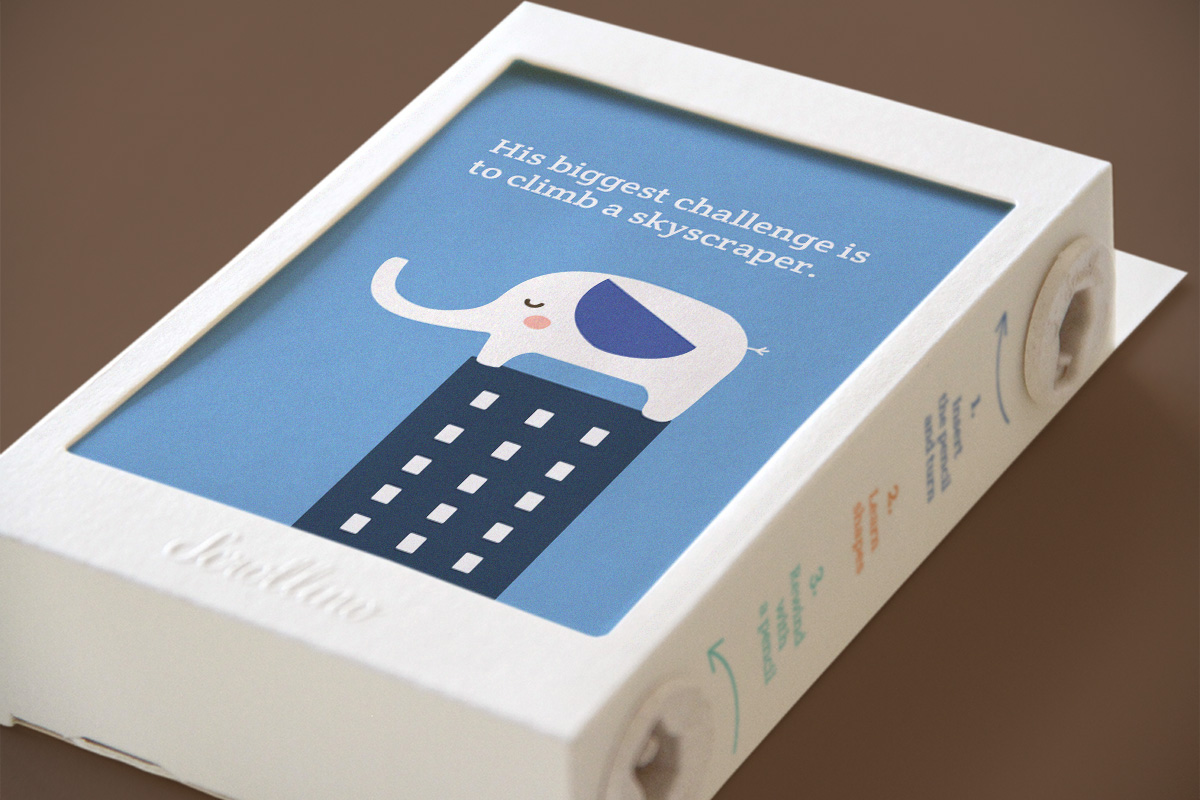 Scrollino
Quido and Shapes
Read, Play & Learn shapes
The short story Quido and Shapes is full of tenderness and fun. In this Scrollino® the kids will meet Quido, who loves to climb on everything. And all the things he climbs on resemble one of the basic shapes. Quido will guide your little ones through his world and together they will enjoy funny situations and learn basic shapes. Available in English, French and other languages.
Fun 2 yards long Christmas tree and advent calendar! Color all illustrations and imagine your stories each day until Christmas!