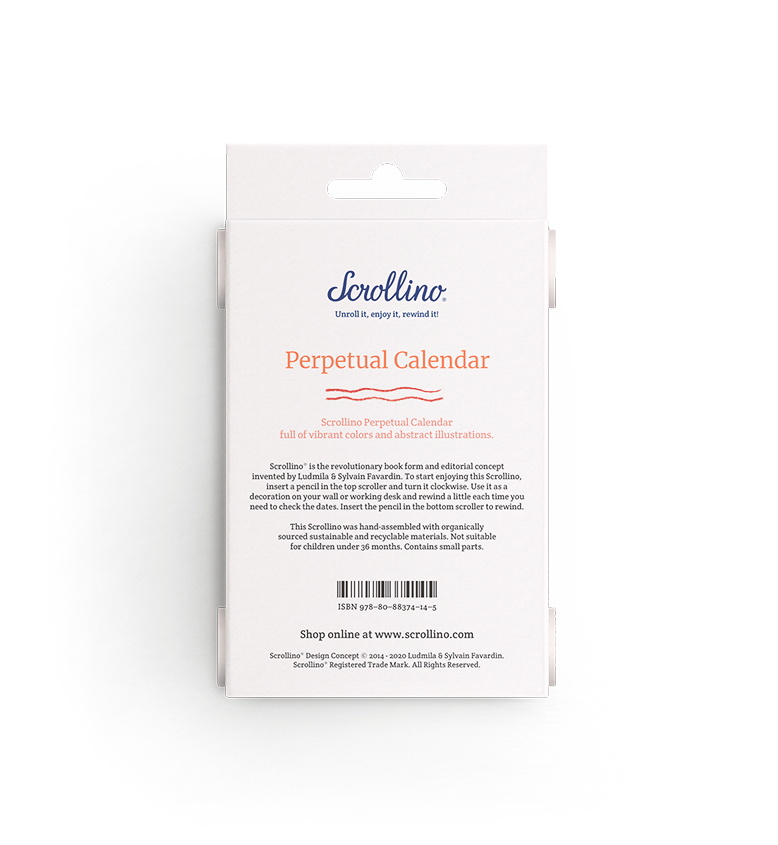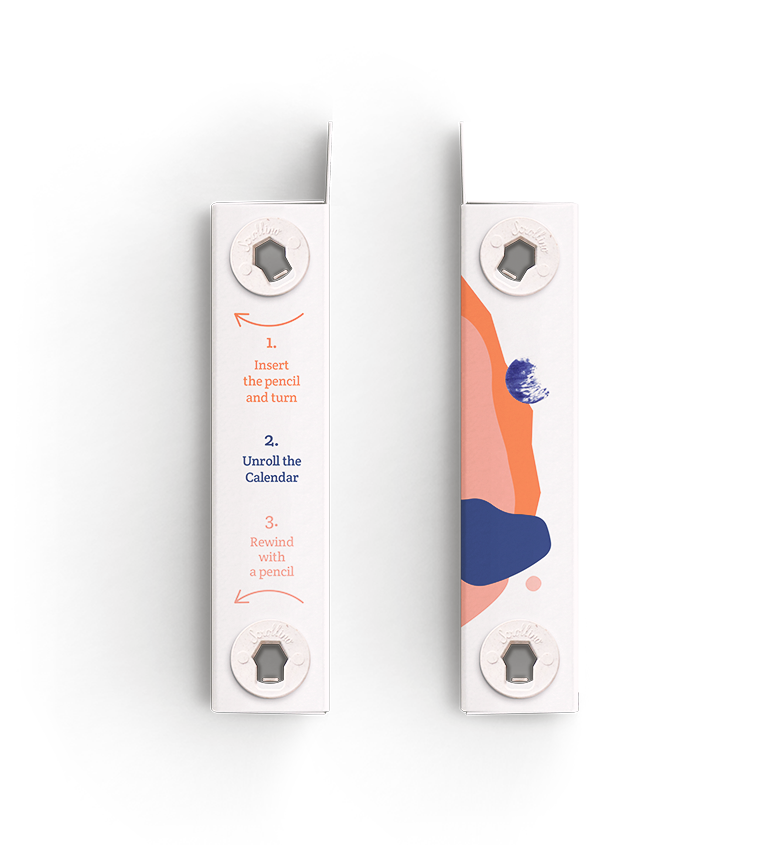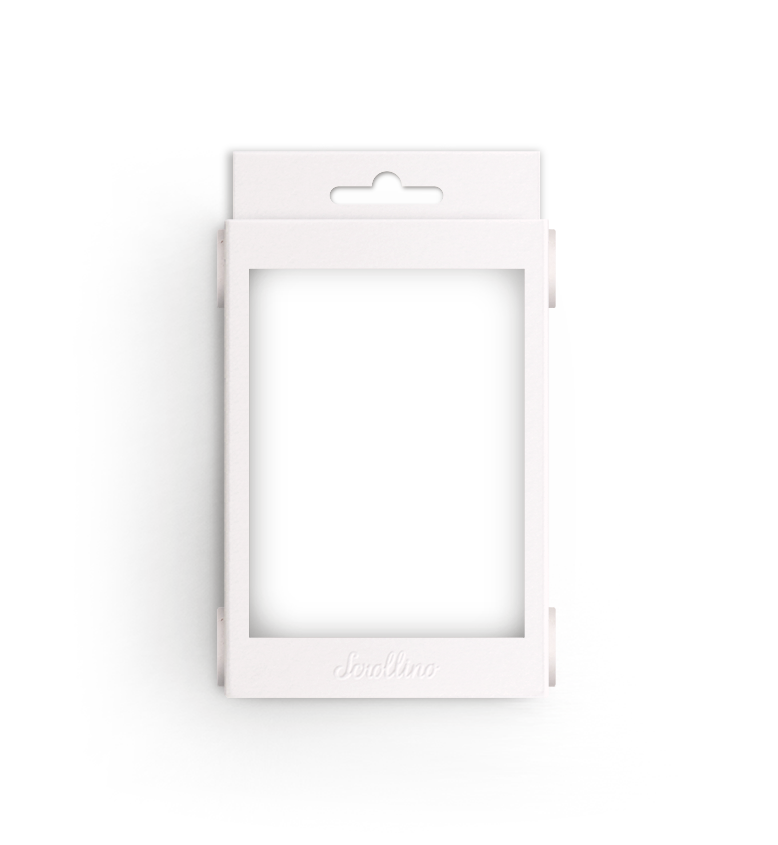 Ludmila & Sylvain Favardin
Concept and design
Beautifully designed Scrollino® Perpetual Calendar is part of our Stationery Collection. This unique rewinding Calendar is full of vibrant colors and abstract illustrations. Use it as a decoration on your wall or working desk and rewind a little each time you need to check the dates.
MATERIALS
Organic, 100% Compostable
ISBN
Publication
Double Scrollino®
Interactive and eco-friendly
Scrollino is not only exciting, fun, and inspiring, it is also fully recyclable and compostable as we use high-quality organic materials. The box is made of FSC certified, natural feel acid-free heavyweight paper 130lb / 350gsm, for the rolls we use a custom-made paper perfect to be recycled, the Scrollers are molded from recycled wood, and our pencils are made of natural wood.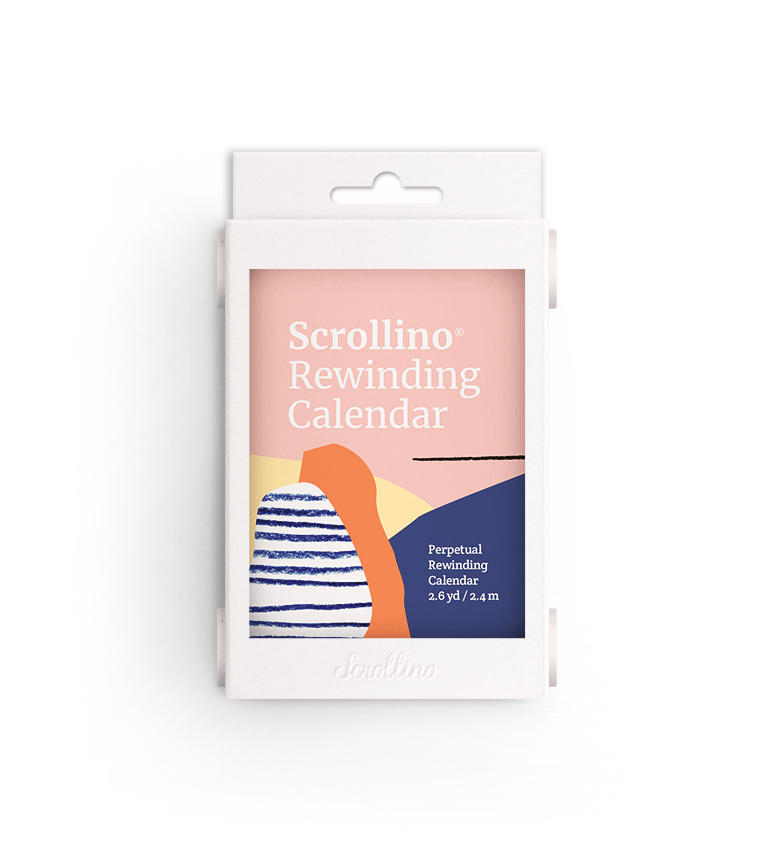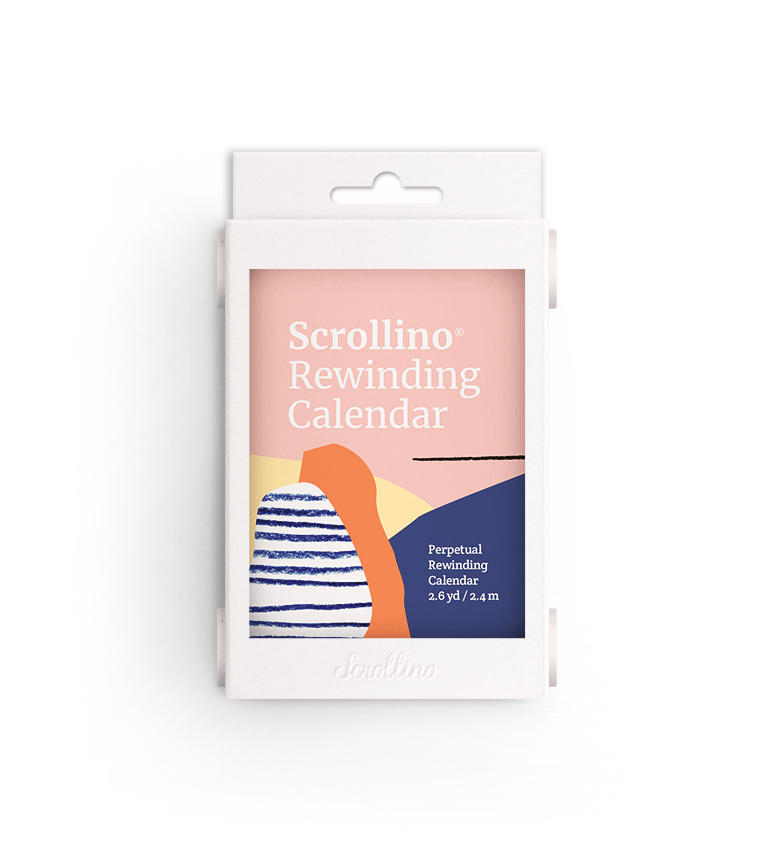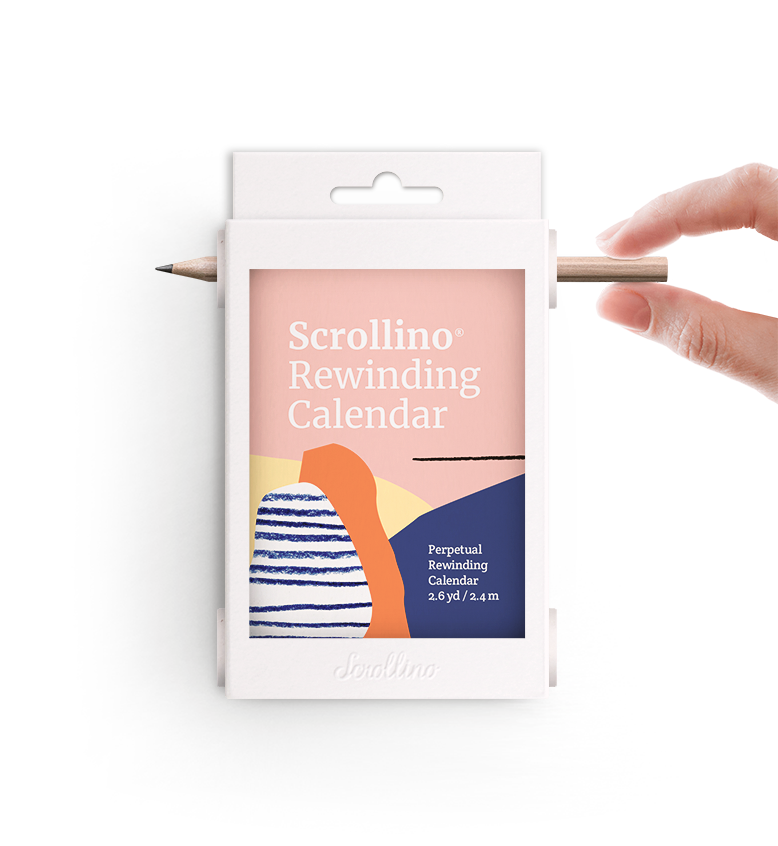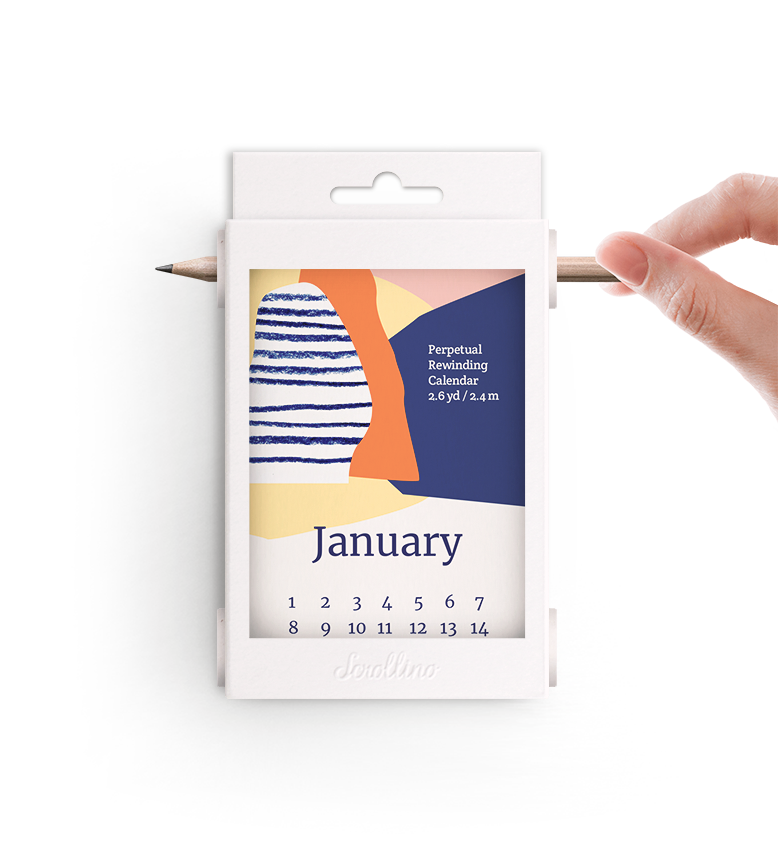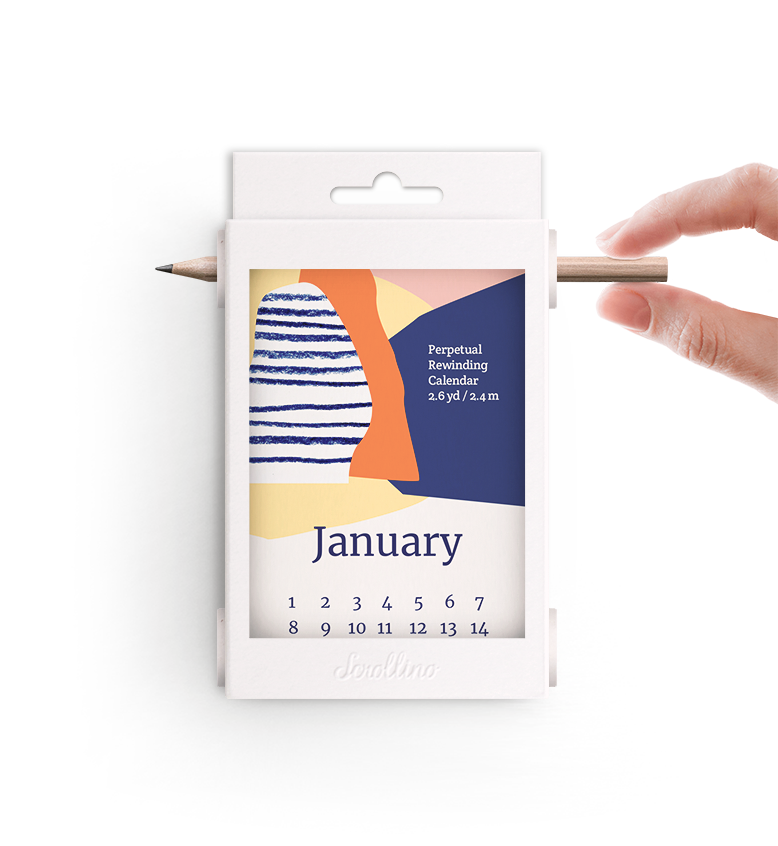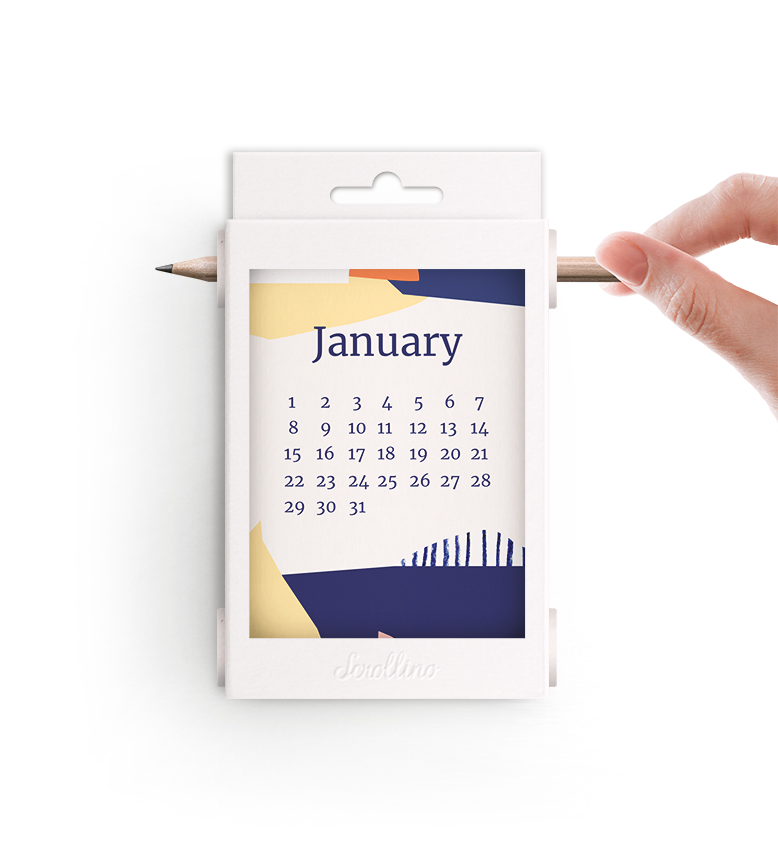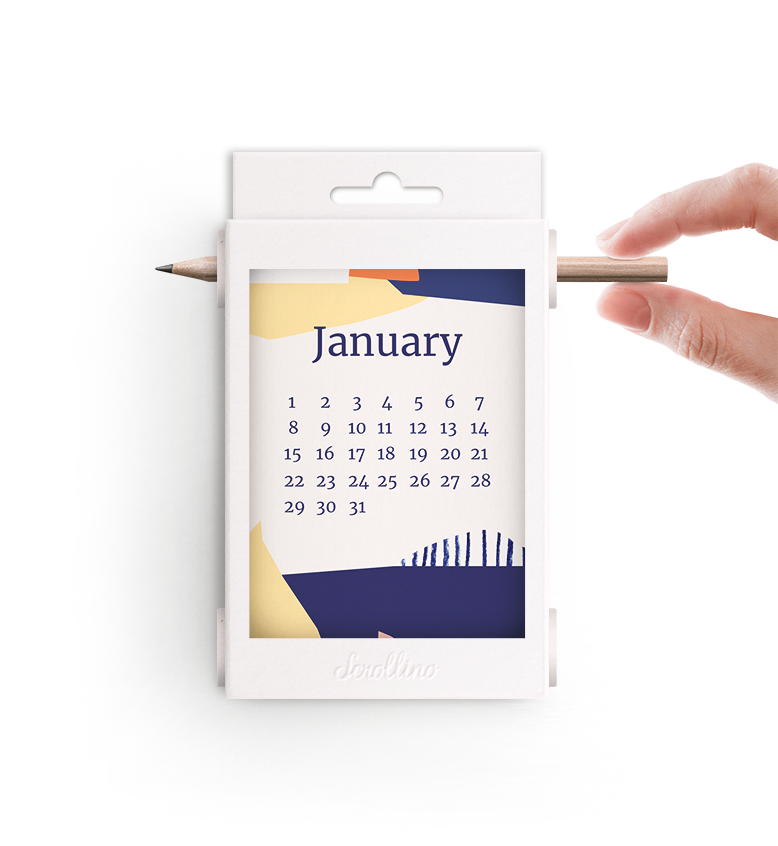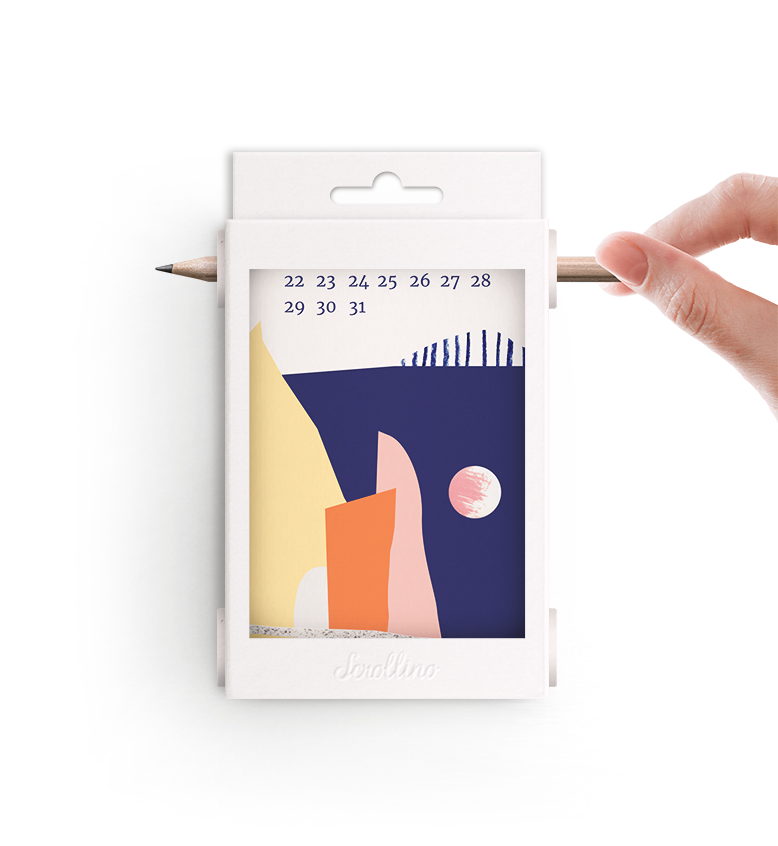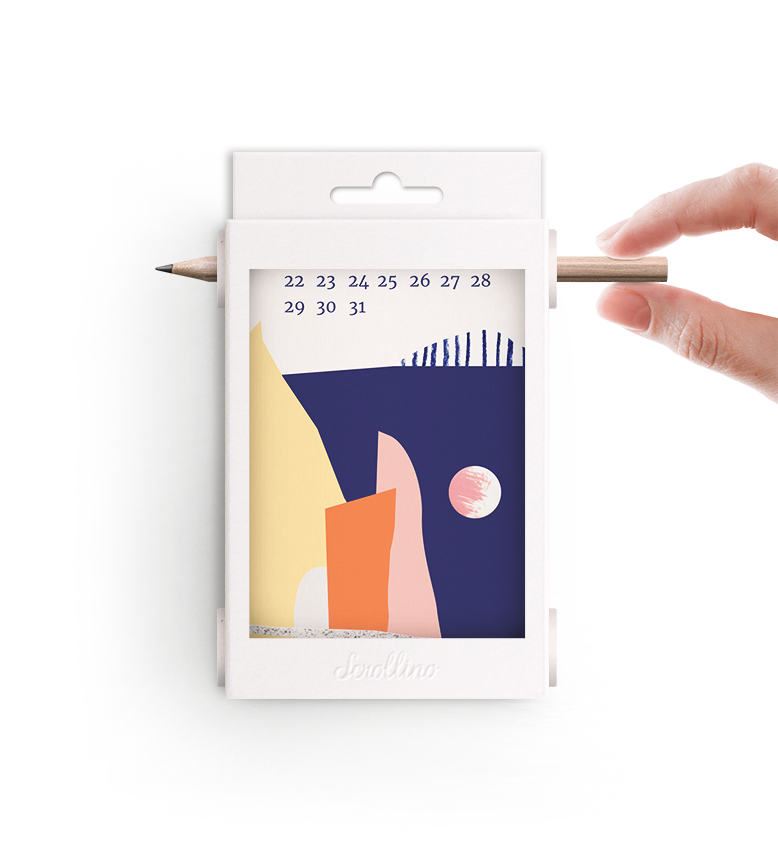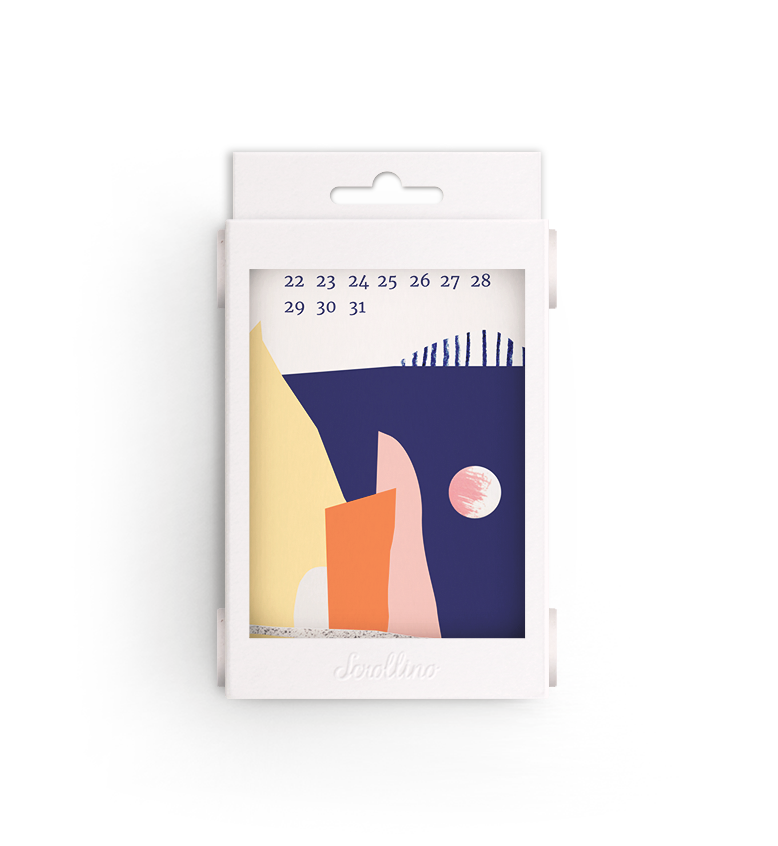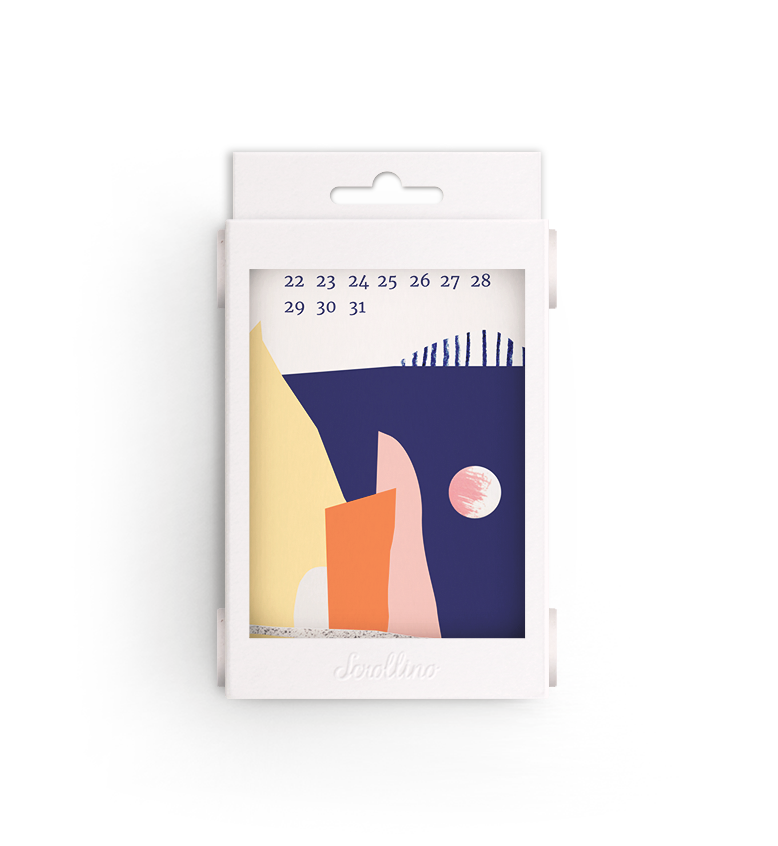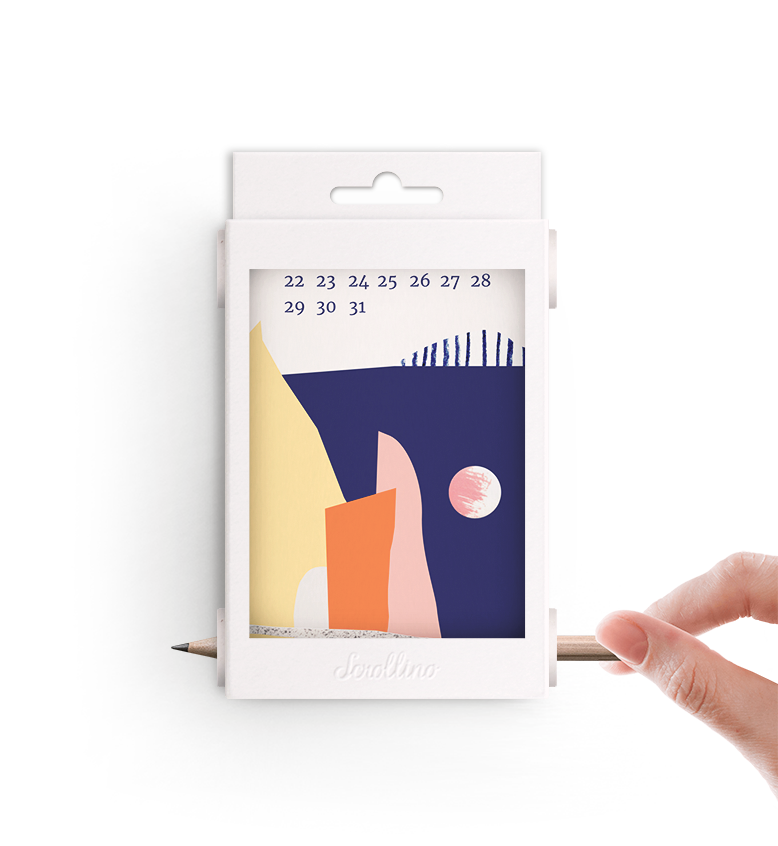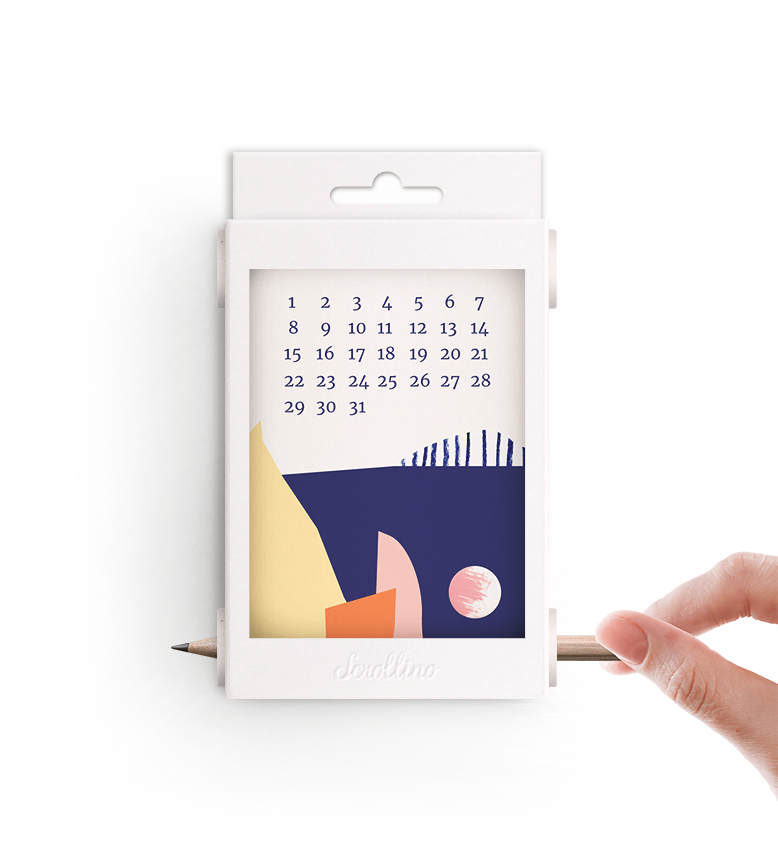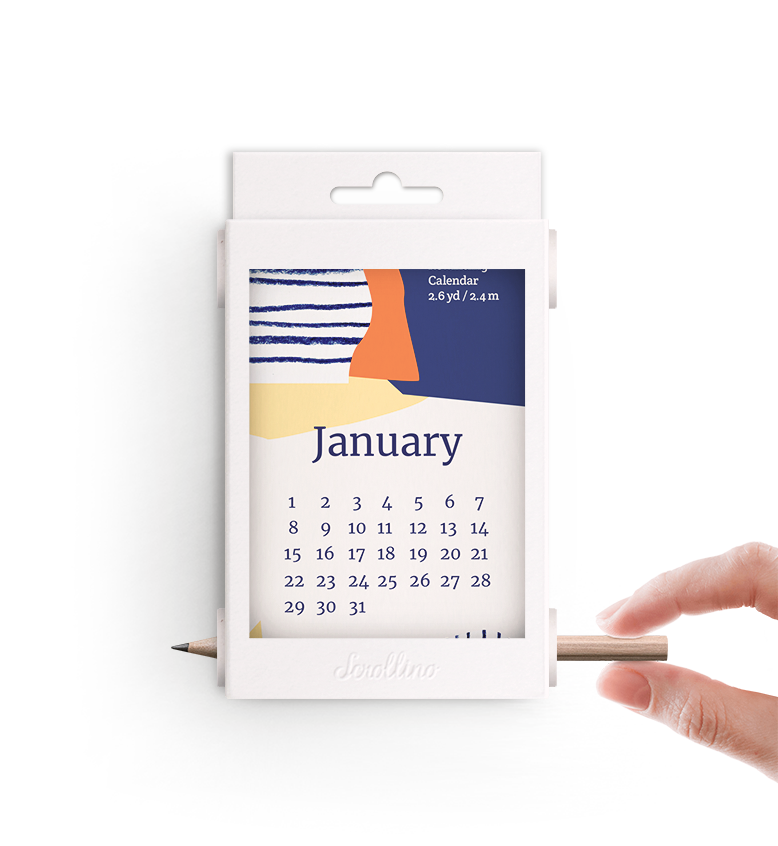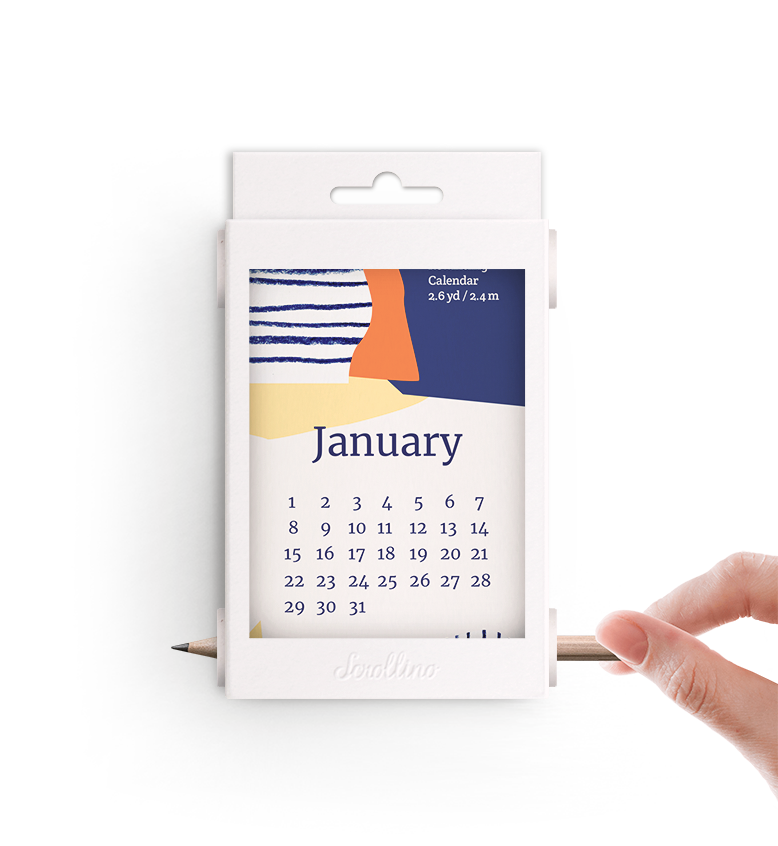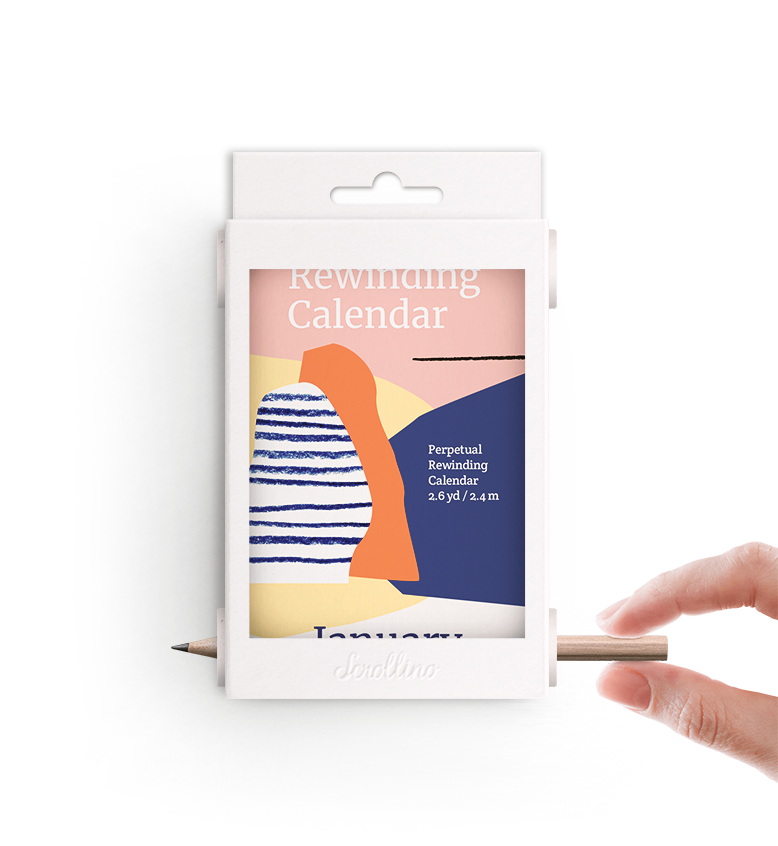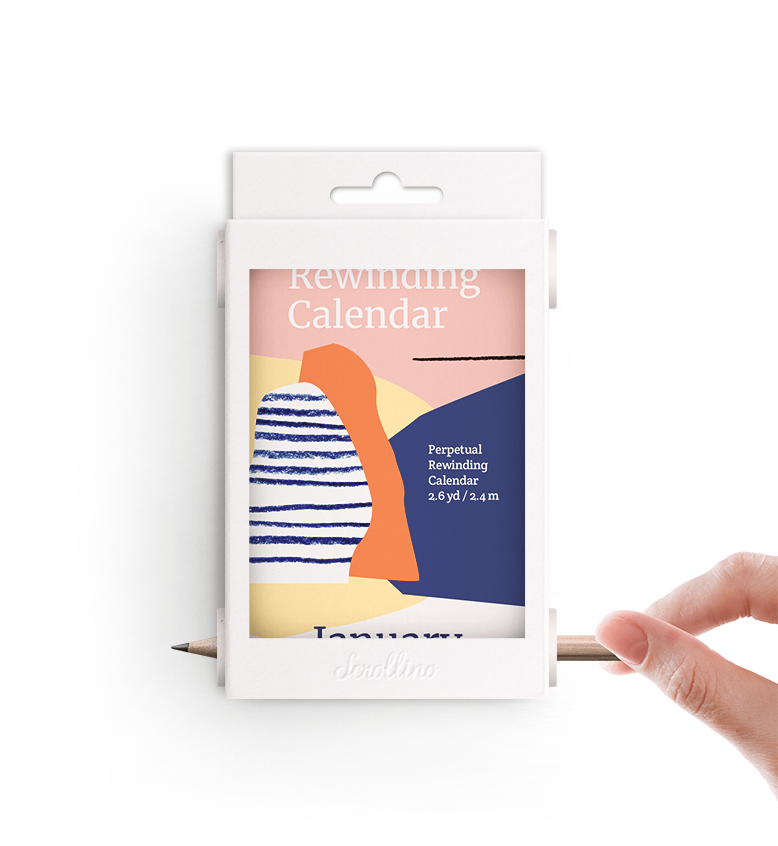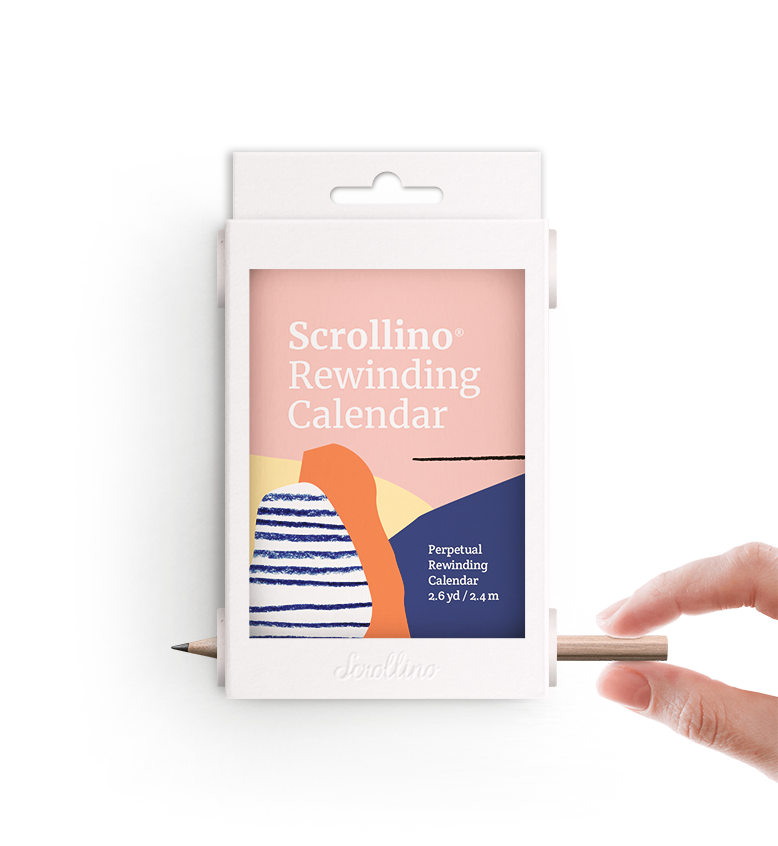 1. Insert the pencil & Turn
Make yourself ready to unwind
Double Scrollino® has a dual-rewinding system (Scroller), a Scrollino box with a "viewing screen," and a paper roll printed with a perpetual calendar. To start enjoying this Scrollino, insert a pencil in the top scroller and turn it clockwise. Continue turning the pencil to get to the actual month.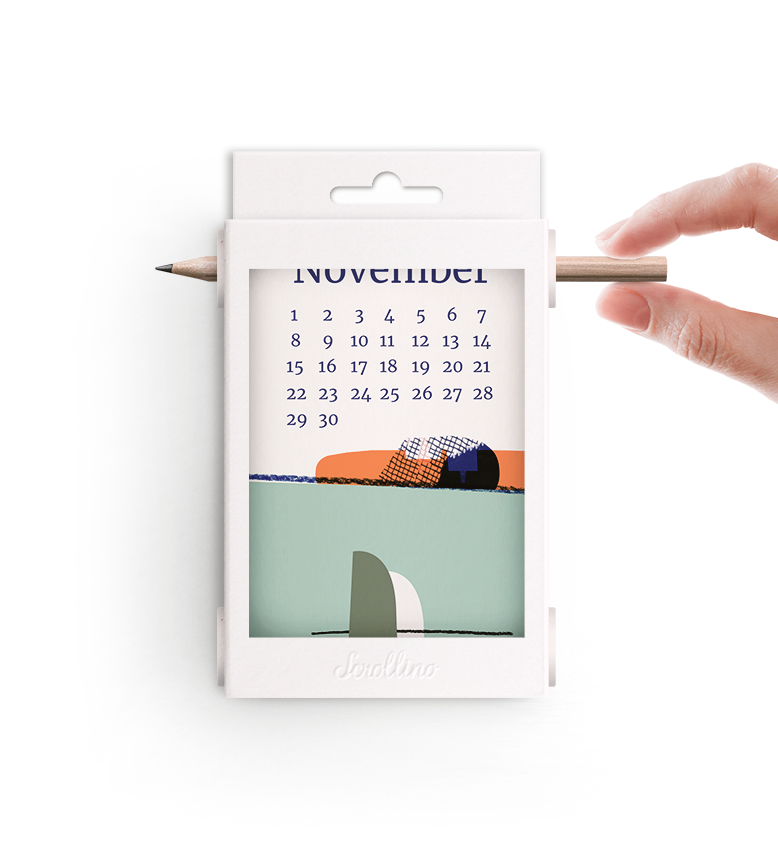 2. Discover the Scrollino
2.6 yards / 2.4 meters to reveal
Scrollino® is the revolutionary book form and editorial concept invented by Ludmila & Sylvain Favardin. To start enjoying this Scrollino, insert a pencil in the top scroller and turn it clockwise. The beautiful artworks and neat design will make your desk fresh and unique every time you scroll.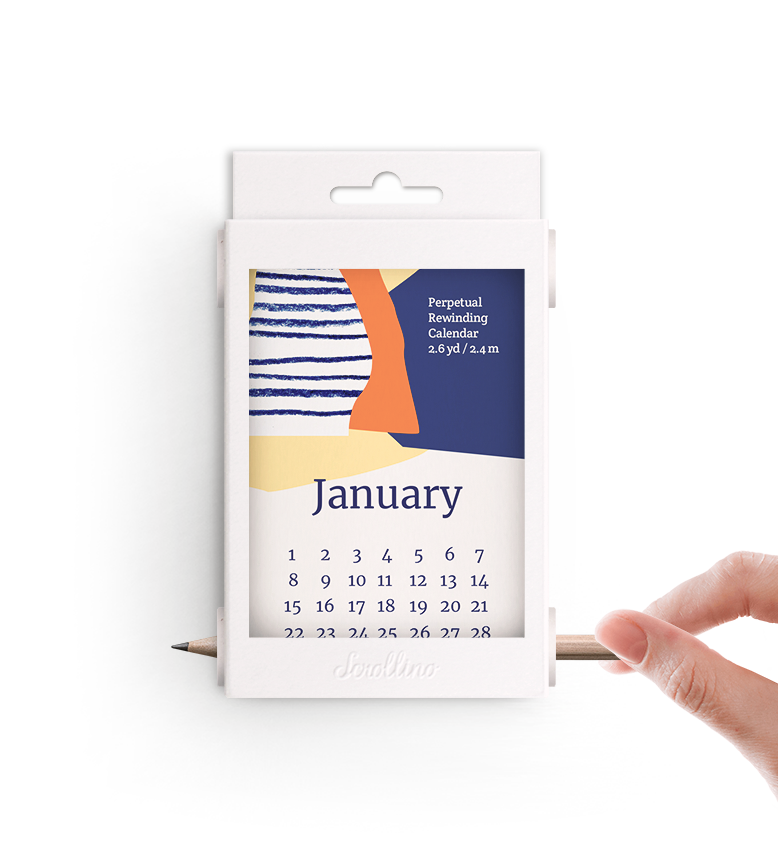 3. Rewind with a pencil
Pencil included
To rewind the Calendar insert the pencil in the bottom scroller and turn anti-clockwise to start a new year. Each Scrollino comes with a wooden pencil to help you to rewind. The Scrollers work with most standard pen and pencil profiles (hexagonal, rounded, triangular, etc.) so you can keep yourself up to date anytime.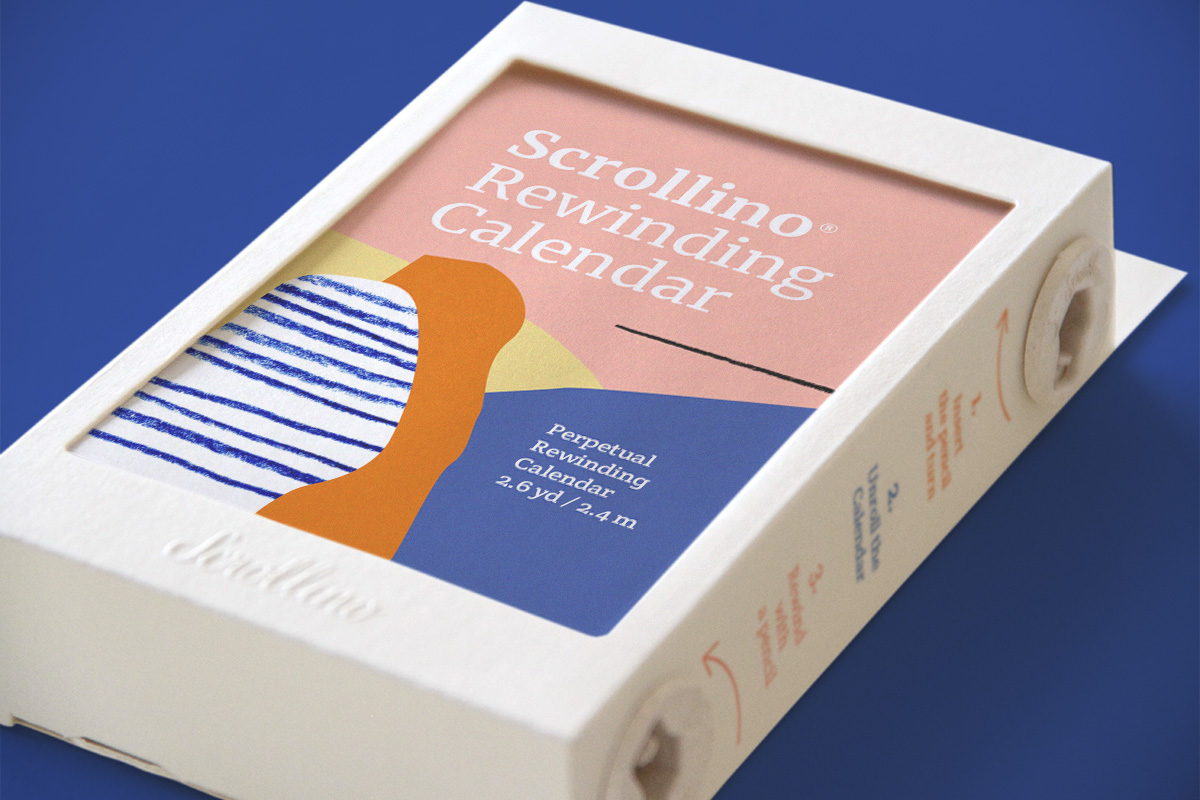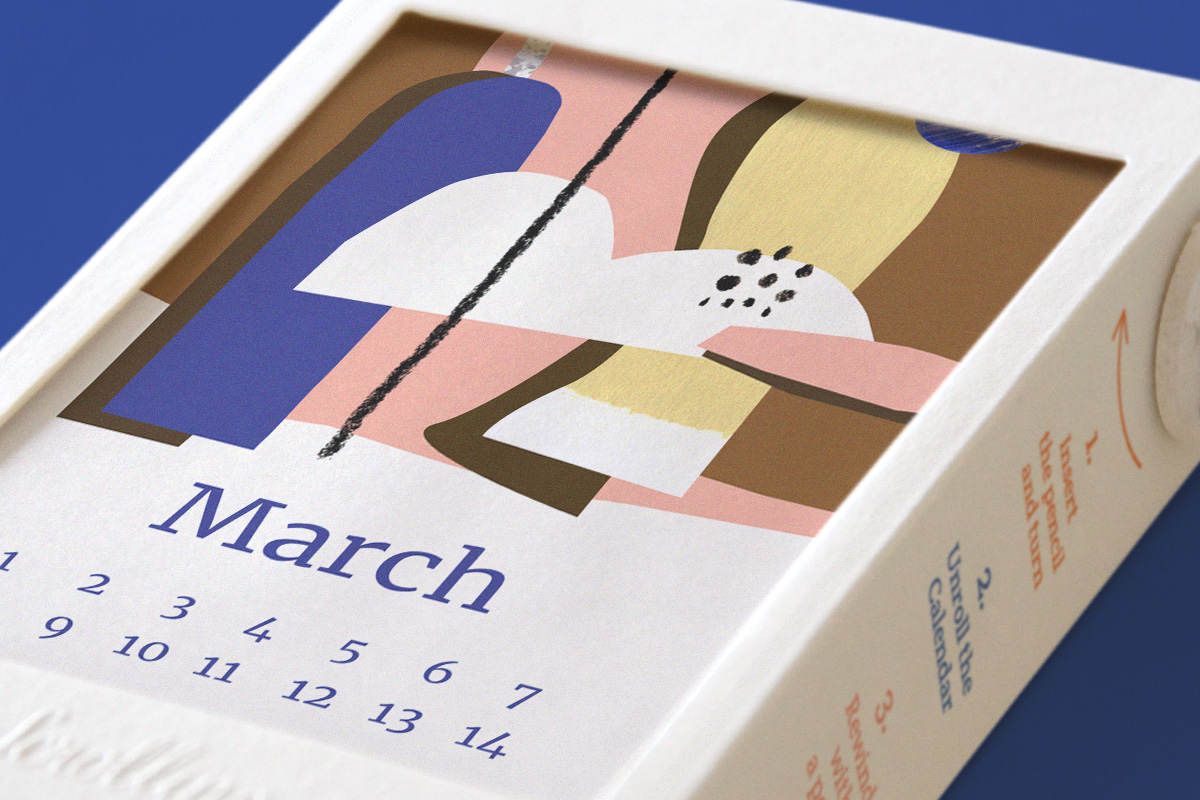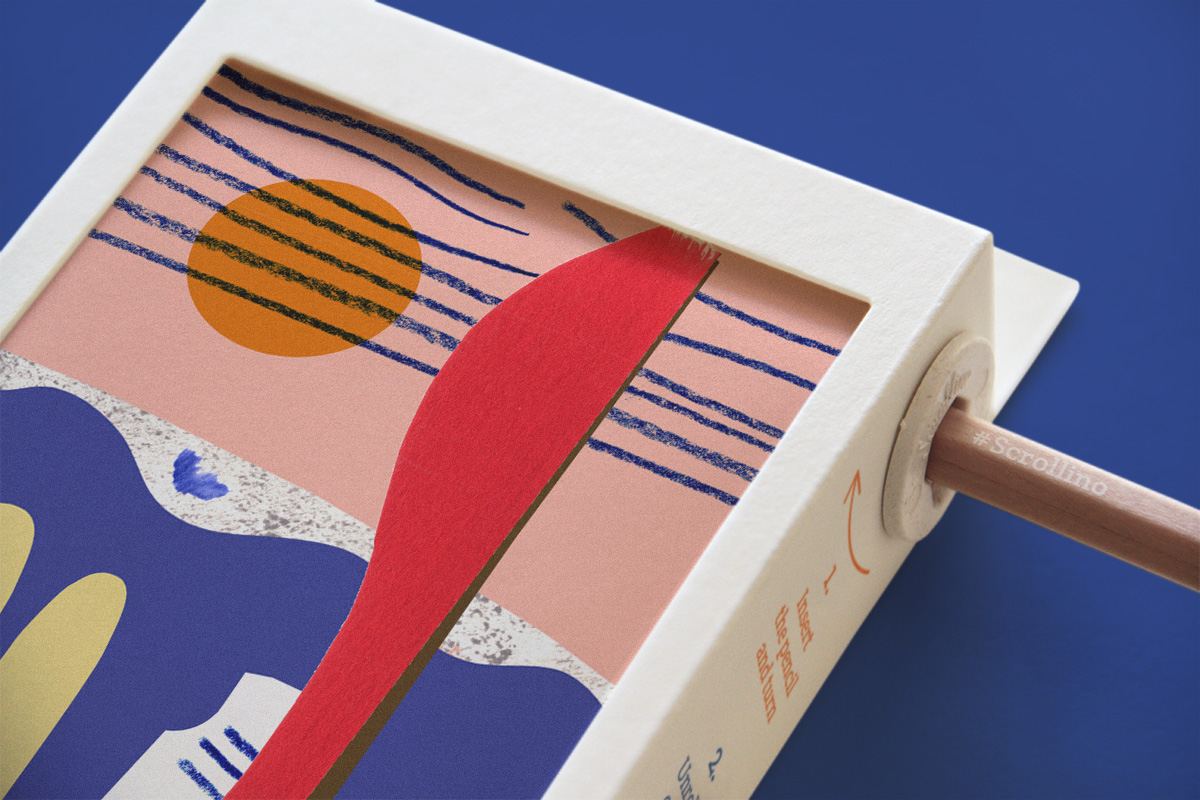 Scrollino
Perpetual Calendar
This unique Scrollino® Perpetual Calendar will make an excellent gift even for the most demanding stationery lovers. You can feel the high-quality craftsmanship in each fold of the box, in the assembly of the Scroller, and in the embossing on the cover. The Scrollino Perpetual Calendar is available in English and French.
Fancy Gift box includes 1 Scrollino For My Ideas and 3 refills with dotted paper.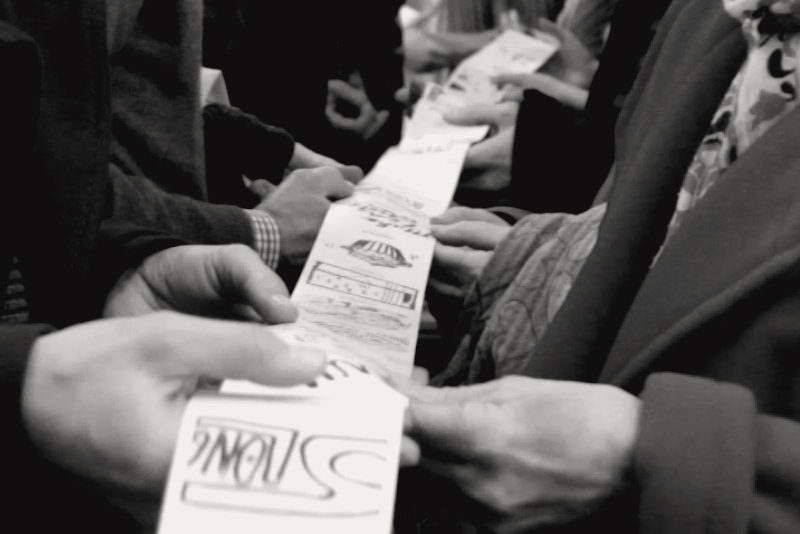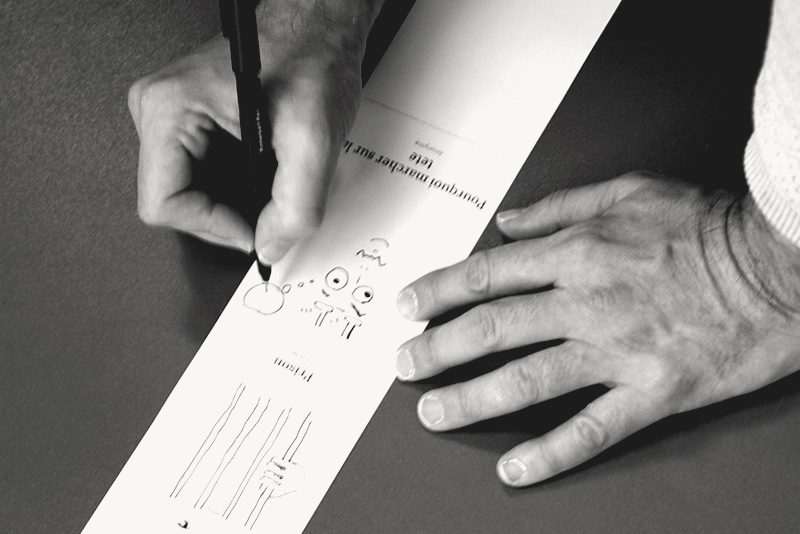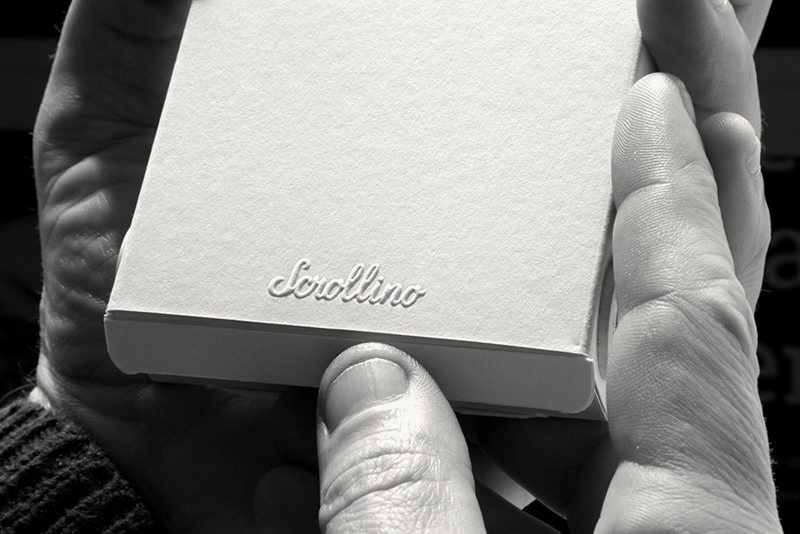 For more interactive experience with Scrollino® go on a computer.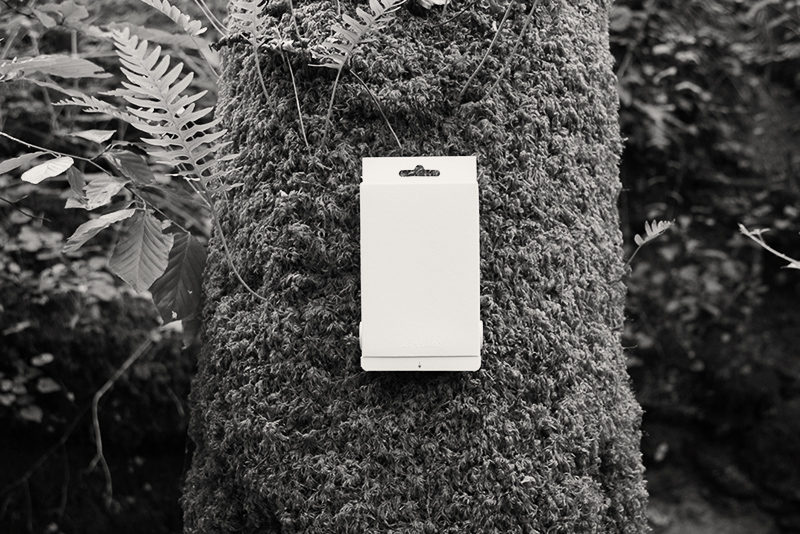 100% COMPOSTABLE & ECO-FRIENDLY