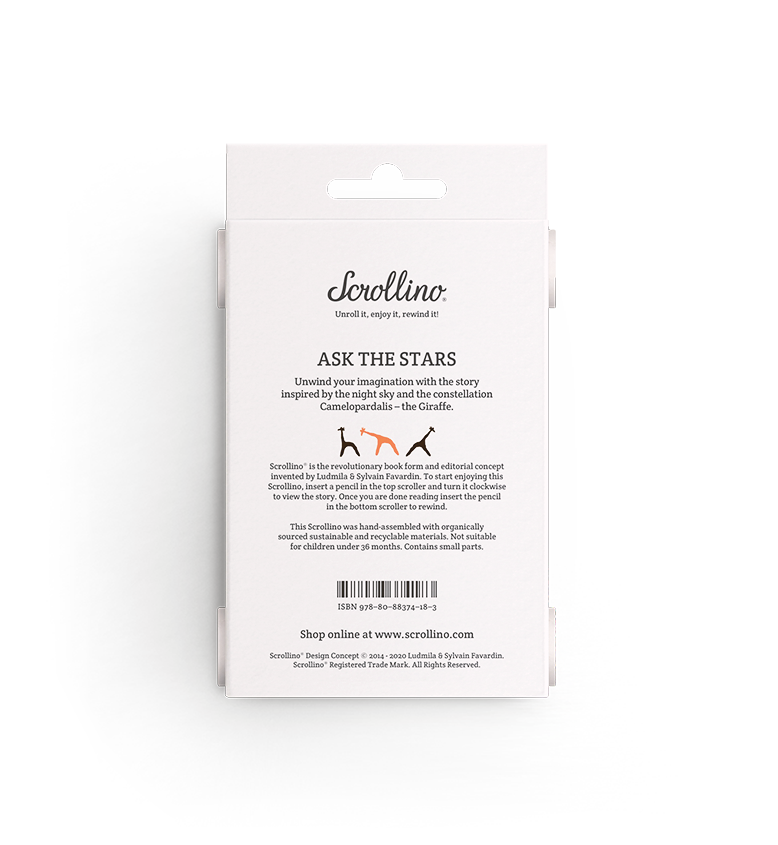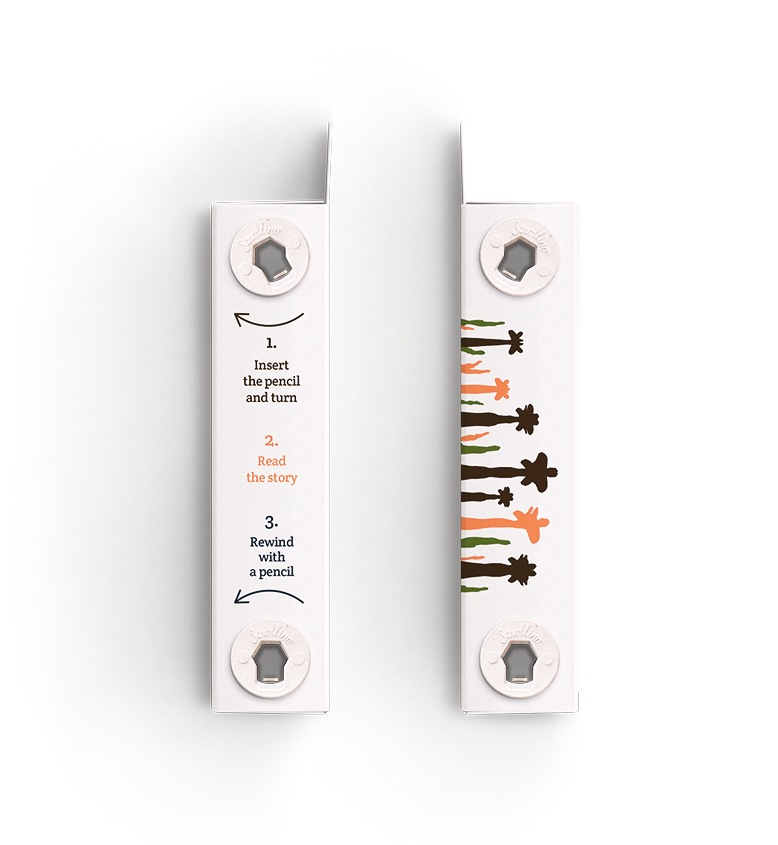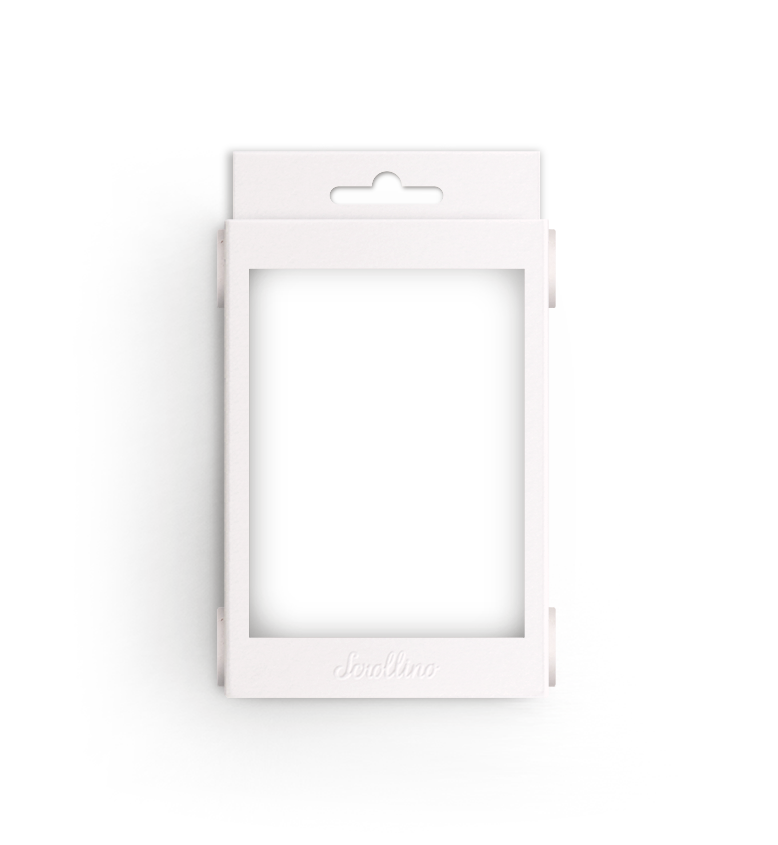 Ludmila & Sylvain Favardin
Concept, Story and design
Are you a dreamer? So this night story is the right one for you and your kids! Scrollino® Ask the Stars is the 10th-anniversary reinterpretation of our first published book Ask the Stars (Conte pour oreiller) – the book that started our endeavor as publishers, that inspired all our future creations, and the invention of Scrollino itself.
MATERIALS
Organic, 100% Compostable
ISBN
Publication
Double Scrollino®
Interactive and eco-friendly
Scrollino is not only exciting, fun, and inspiring, it is also fully recyclable and compostable as we use high-quality organic materials. The box is made of FSC certified, natural feel acid-free heavyweight paper 130lb / 350gsm, for the rolls we use a custom-made paper perfect to be recycled, the Scrollers are molded from recycled wood, and our pencils are made of natural wood.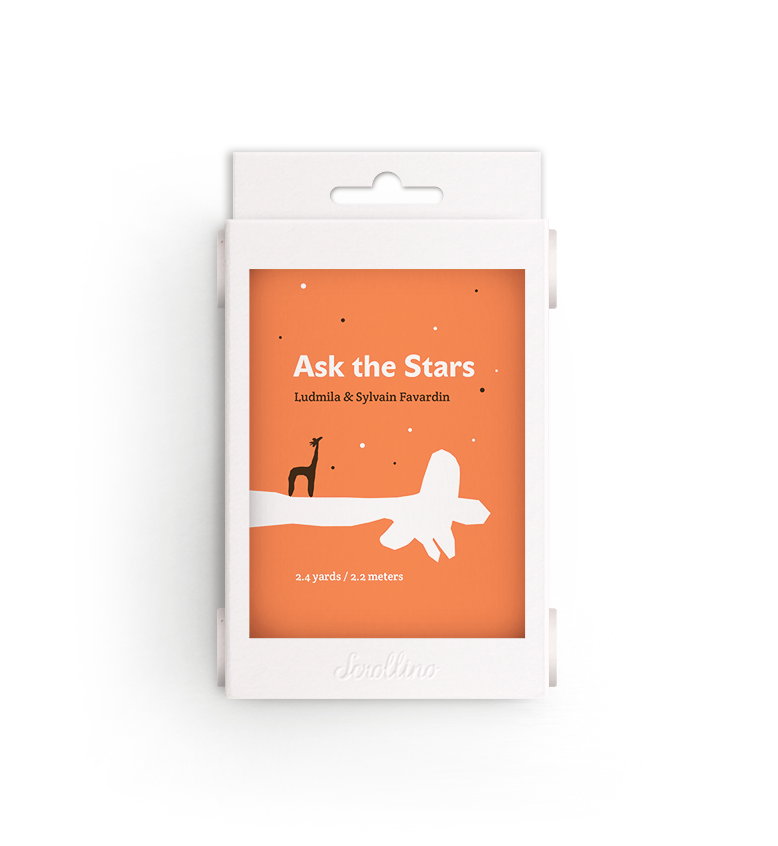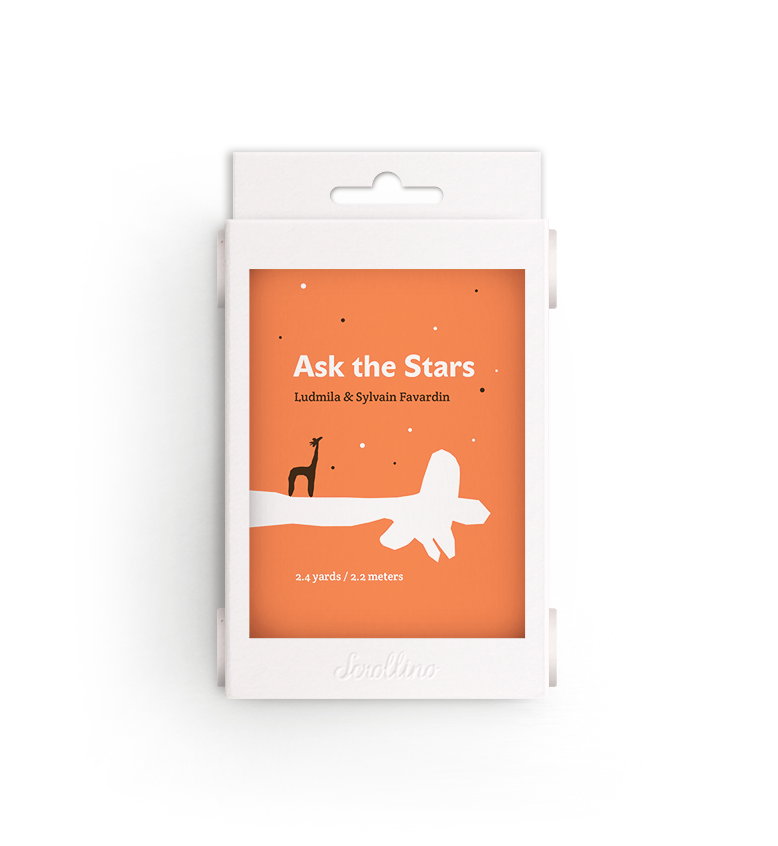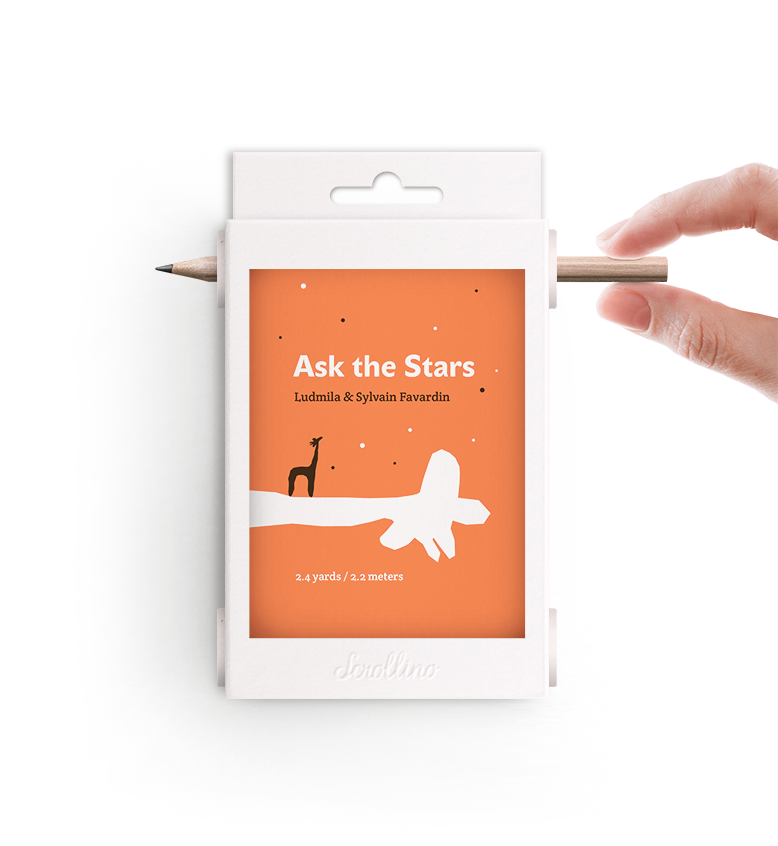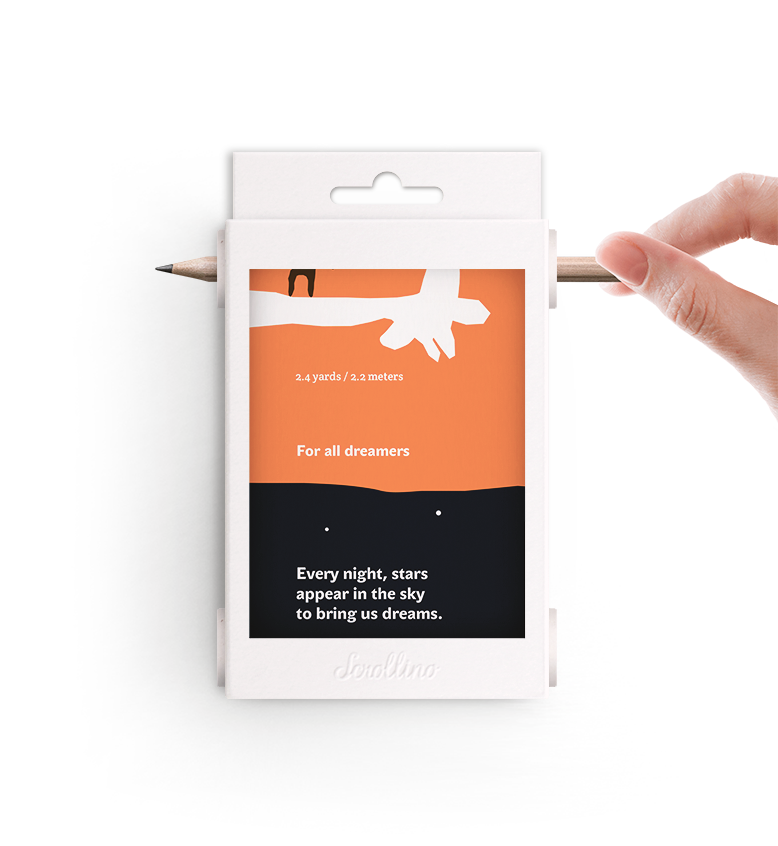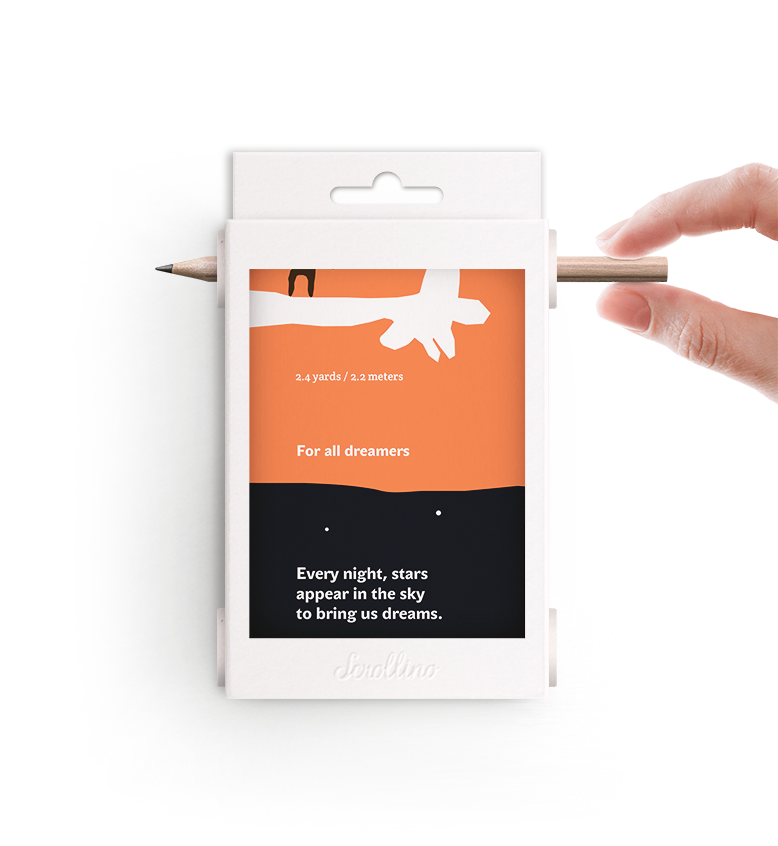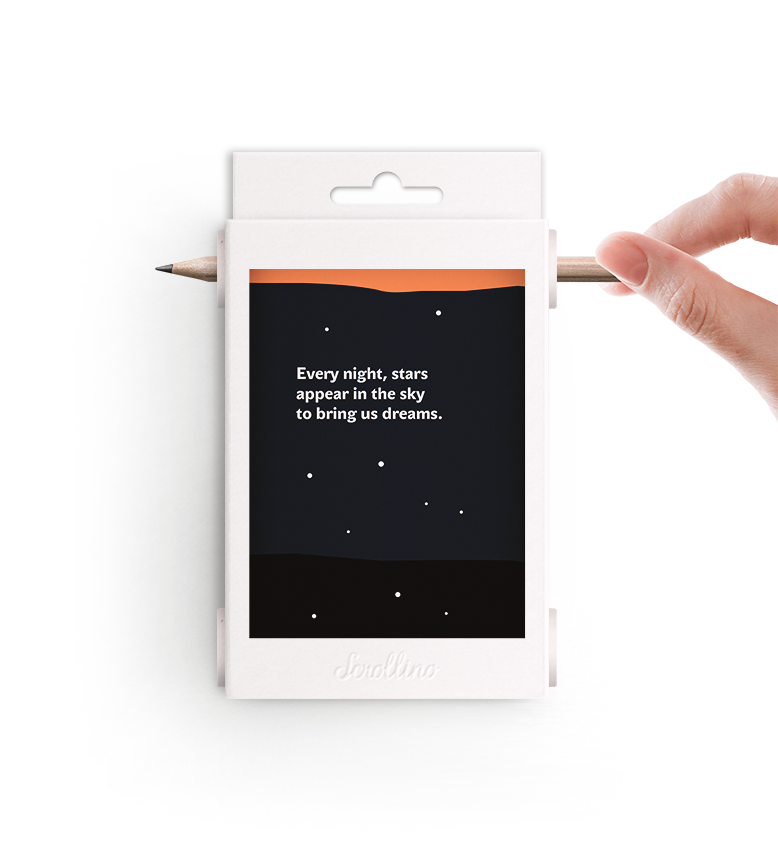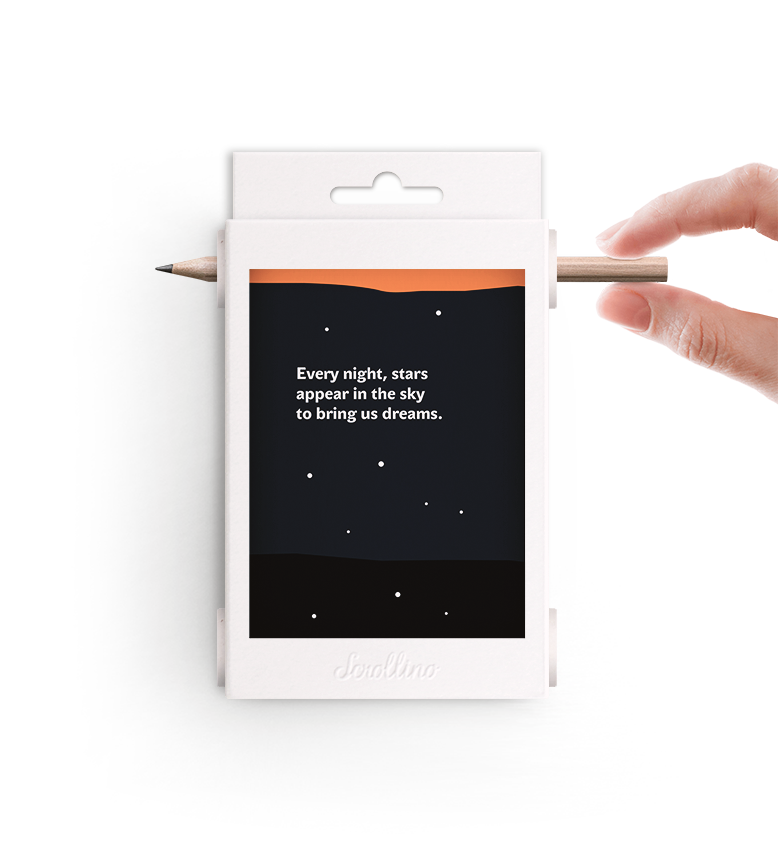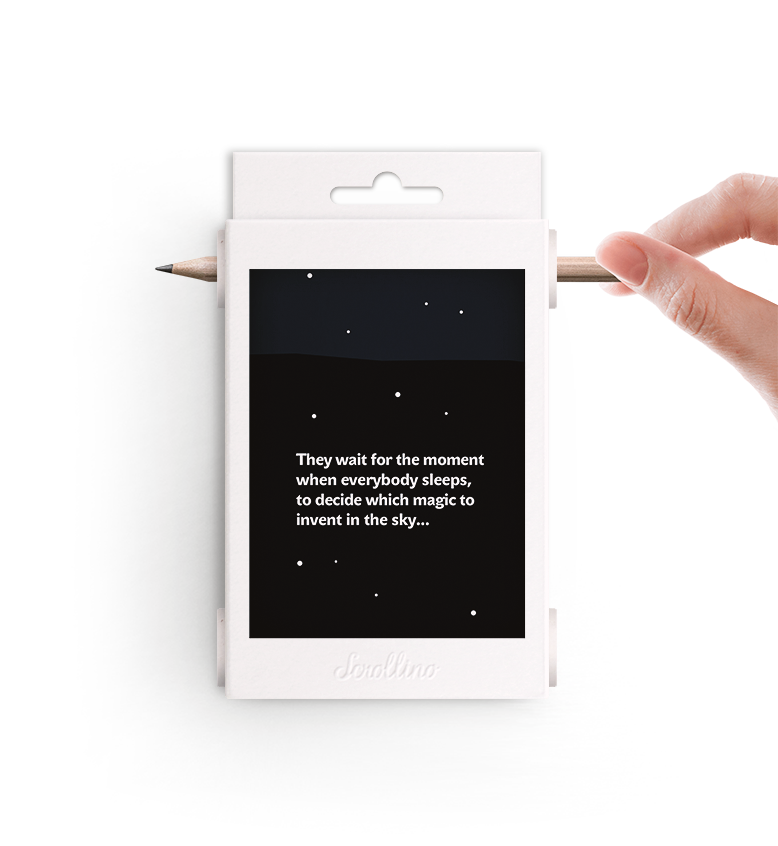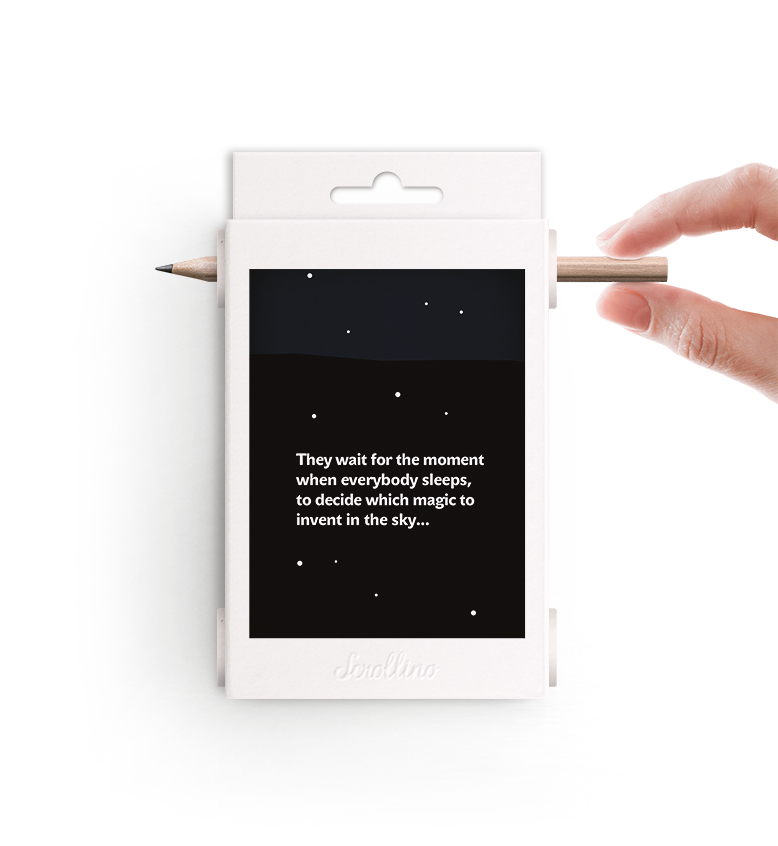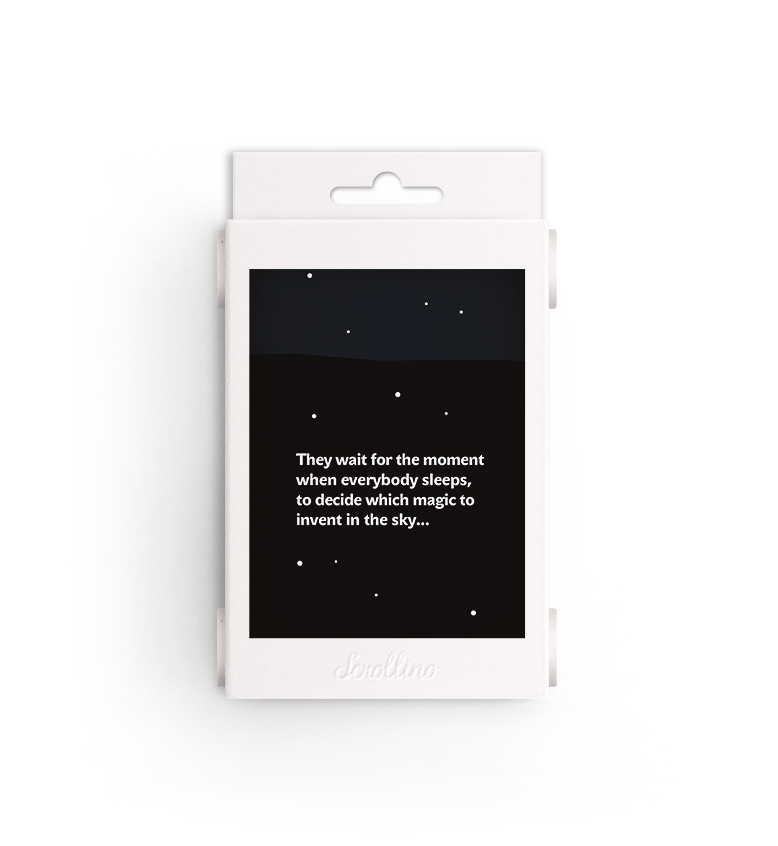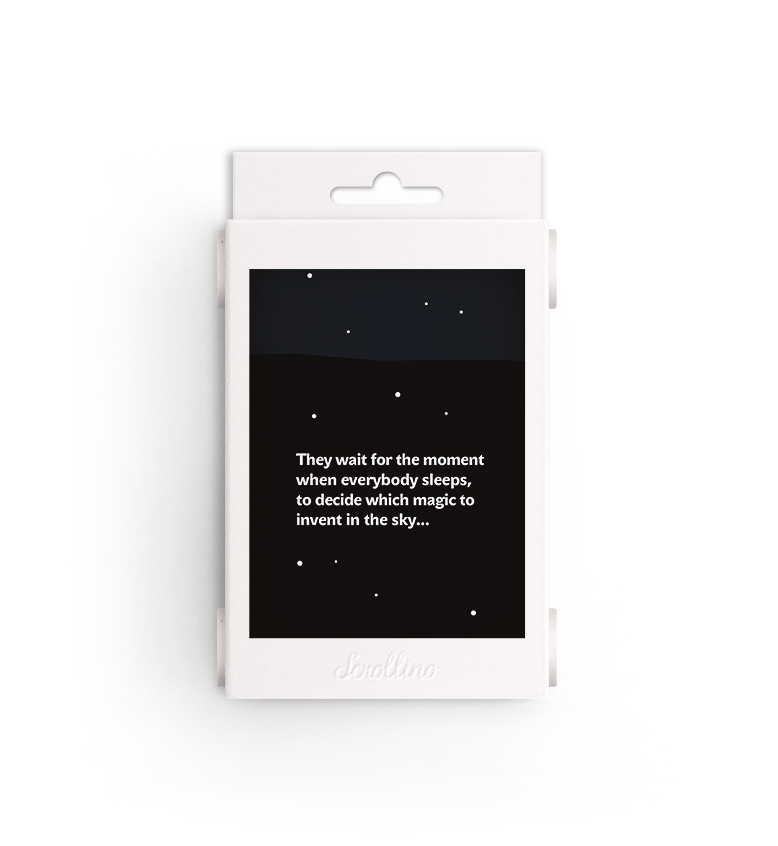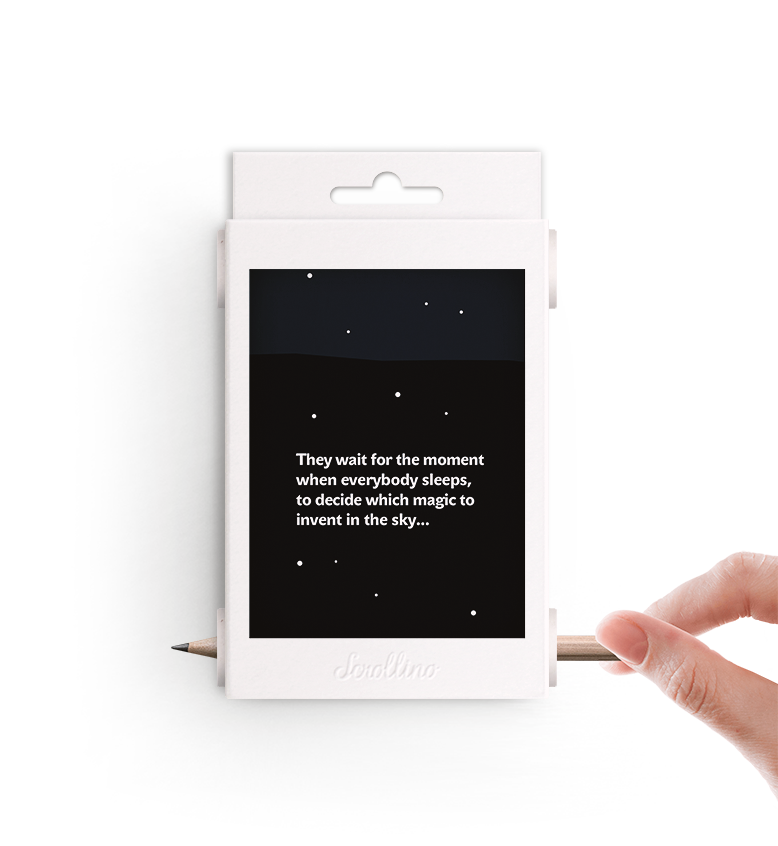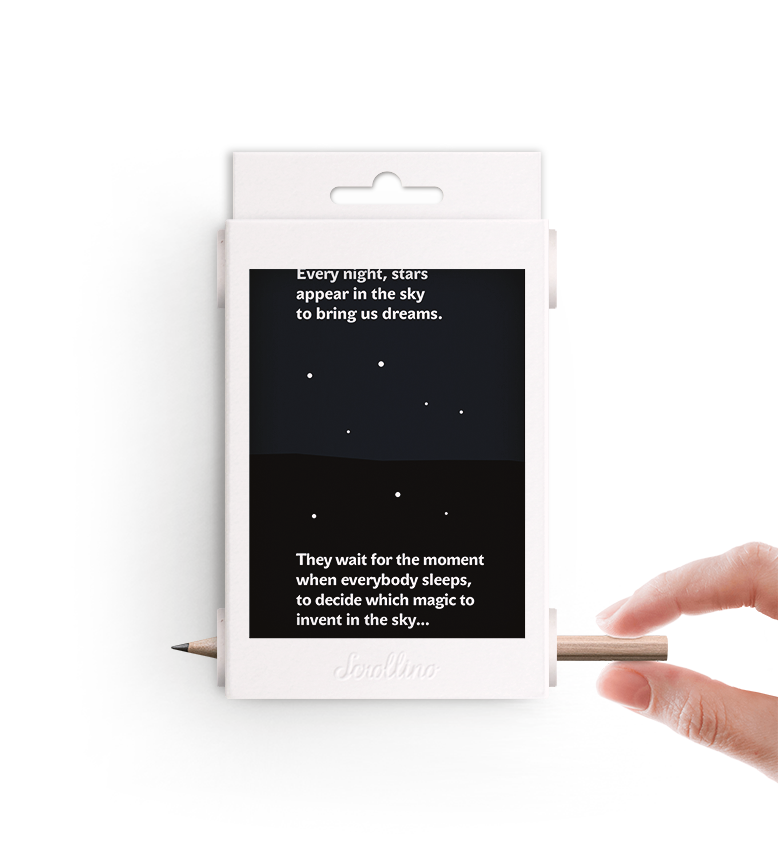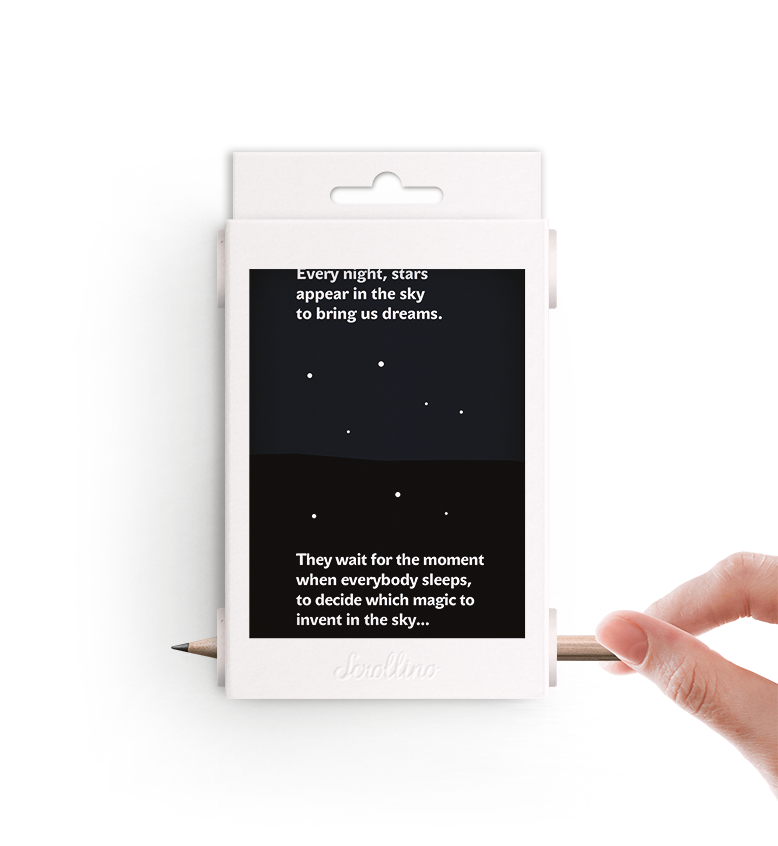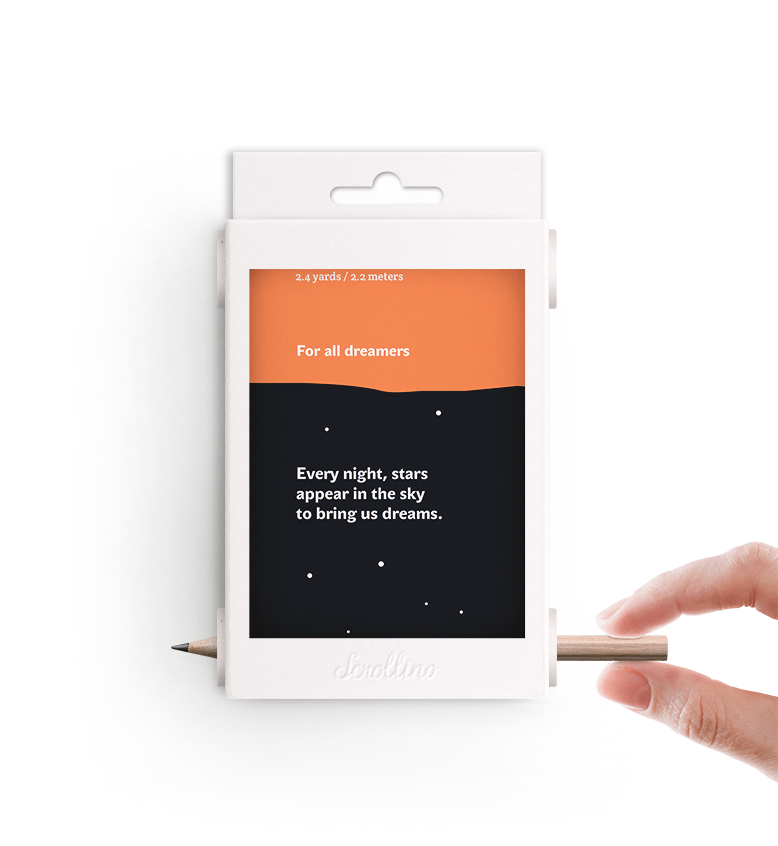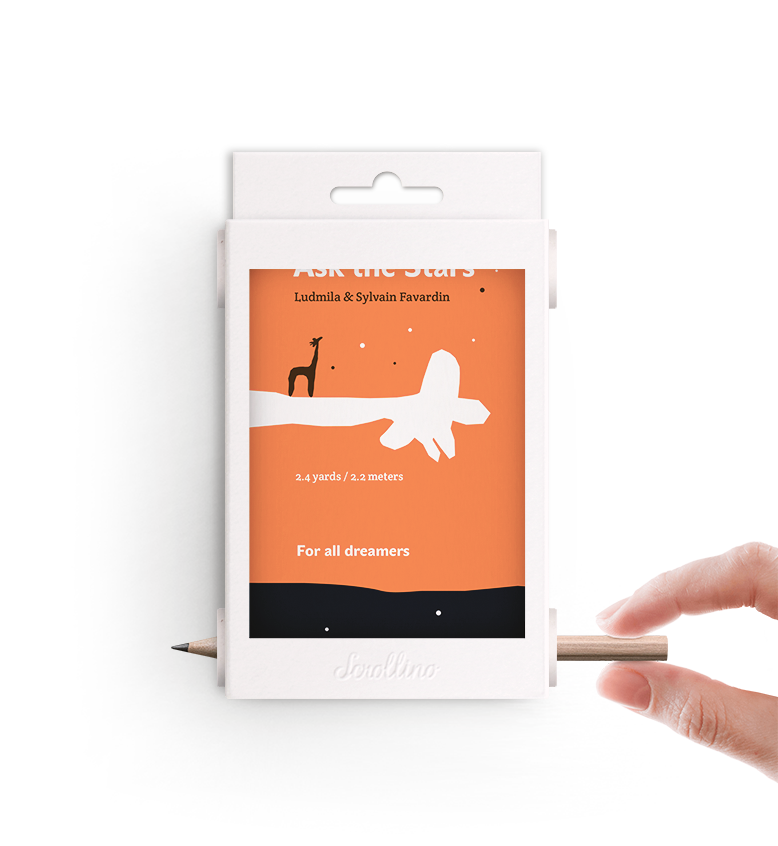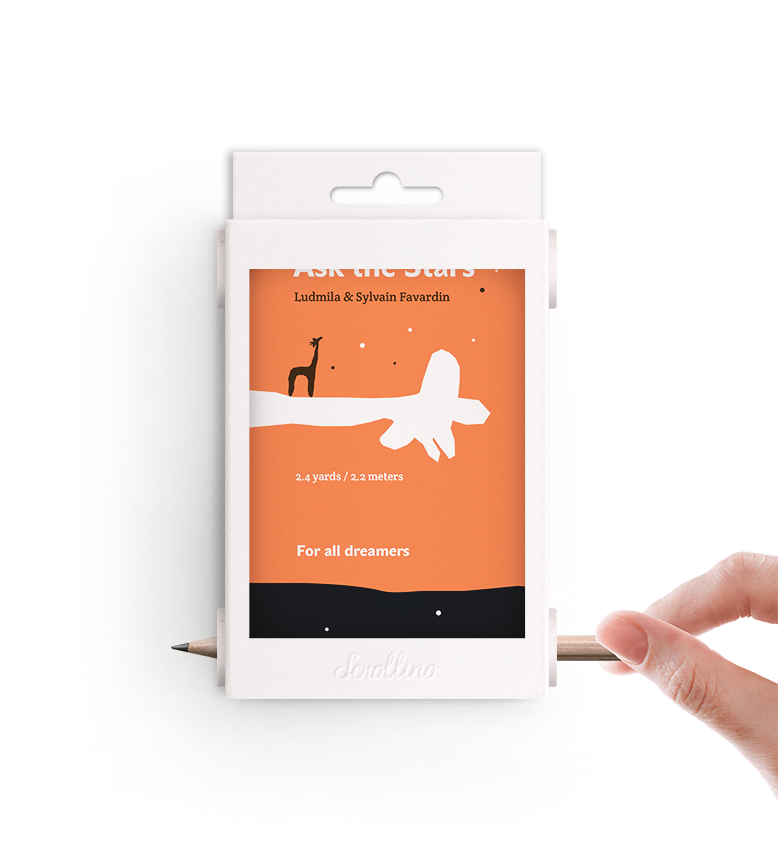 1. Insert the pencil & Turn
Make yourself ready to unwind
Double Scrollino® has a dual-rewinding system (Scroller), a Scrollino box with a "viewing screen," and a paper roll printed with stories and illustrations. To start enjoying this Scrollino, insert a pencil in the top scroller and turn it clockwise. Continue turning the pencil to follow the Giraffe and her journey "scroll by scroll".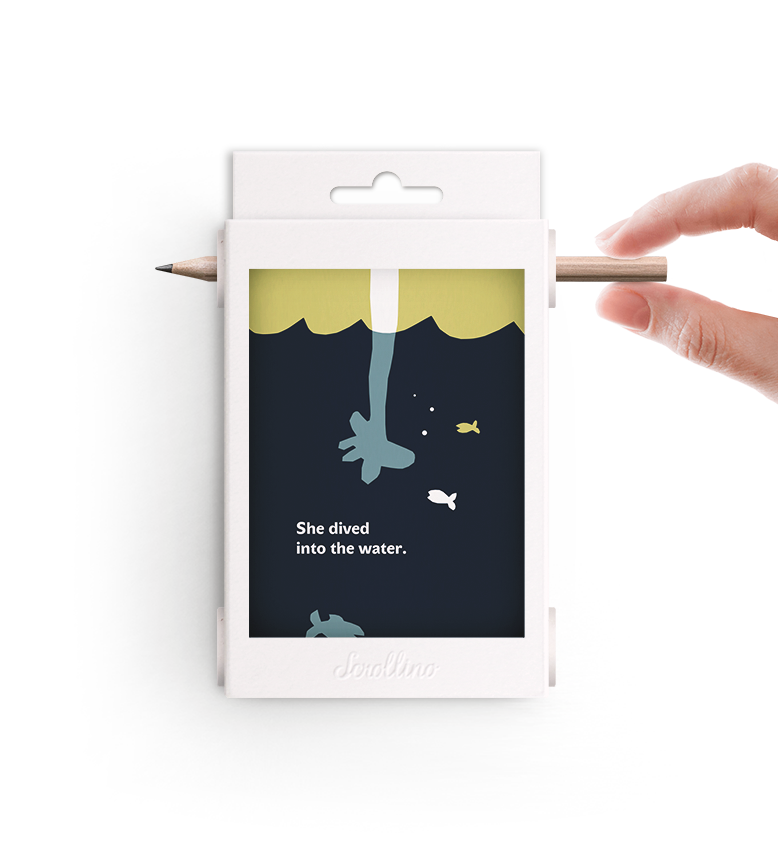 2. Discover the Scrollino
2.4 yards / 2.2 meters to reveal
Unwind your imagination with the story inspired by the night sky and the constellation Camelopardalis – the Giraffe. With each illustration, let your fantasy room free and together with your kids invent your own little stories inspired by the stars.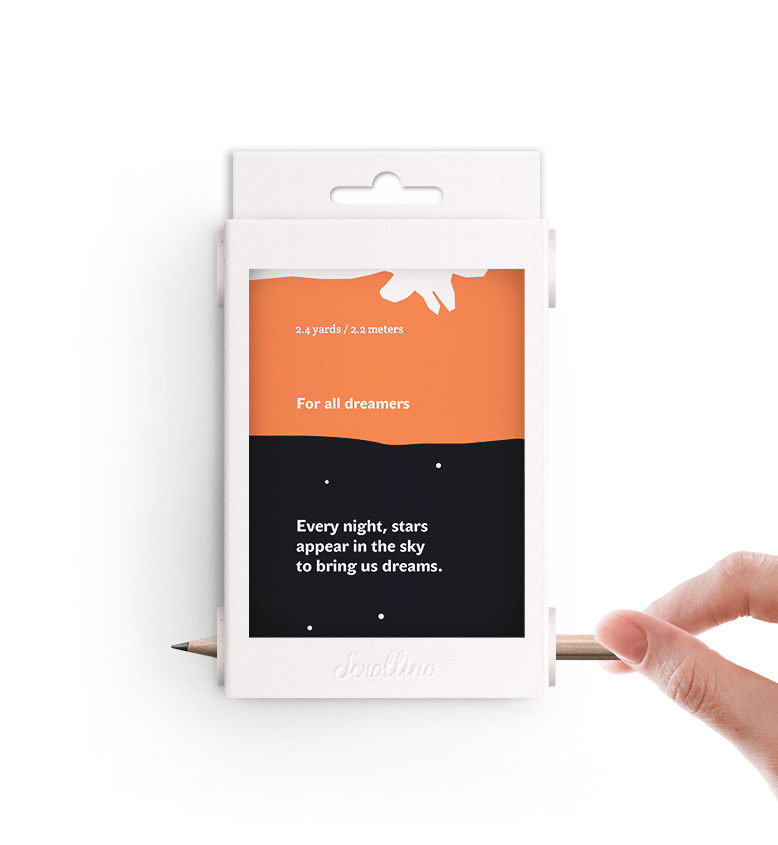 3. Rewind with a pencil
Pencil included
Once you are done reading insert the pencil in the bottom scroller and turn anti-clockwise to rewind. Each Scrollino comes with a wooden pencil to help you to rewind the story. The Scrollers work with most standard pen and pencil profiles (hexagonal, rounded, triangular, etc.) so you can keep scrolling everywhere.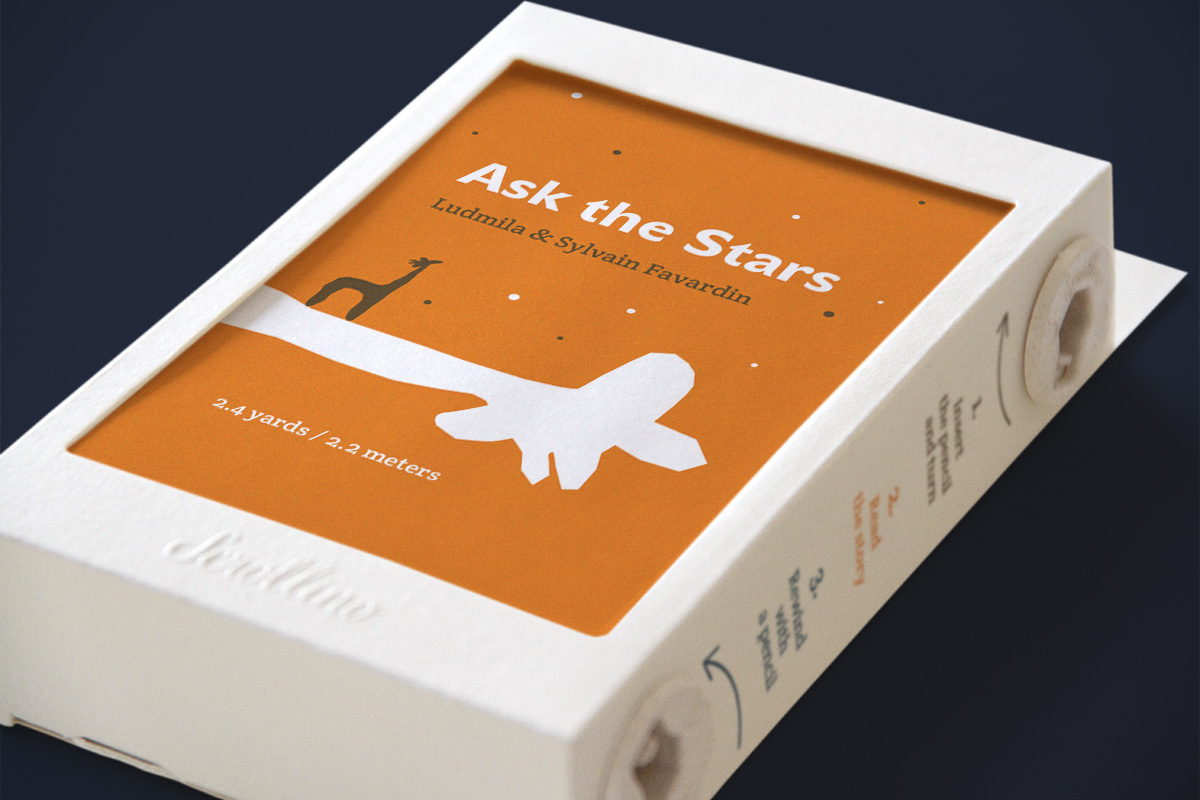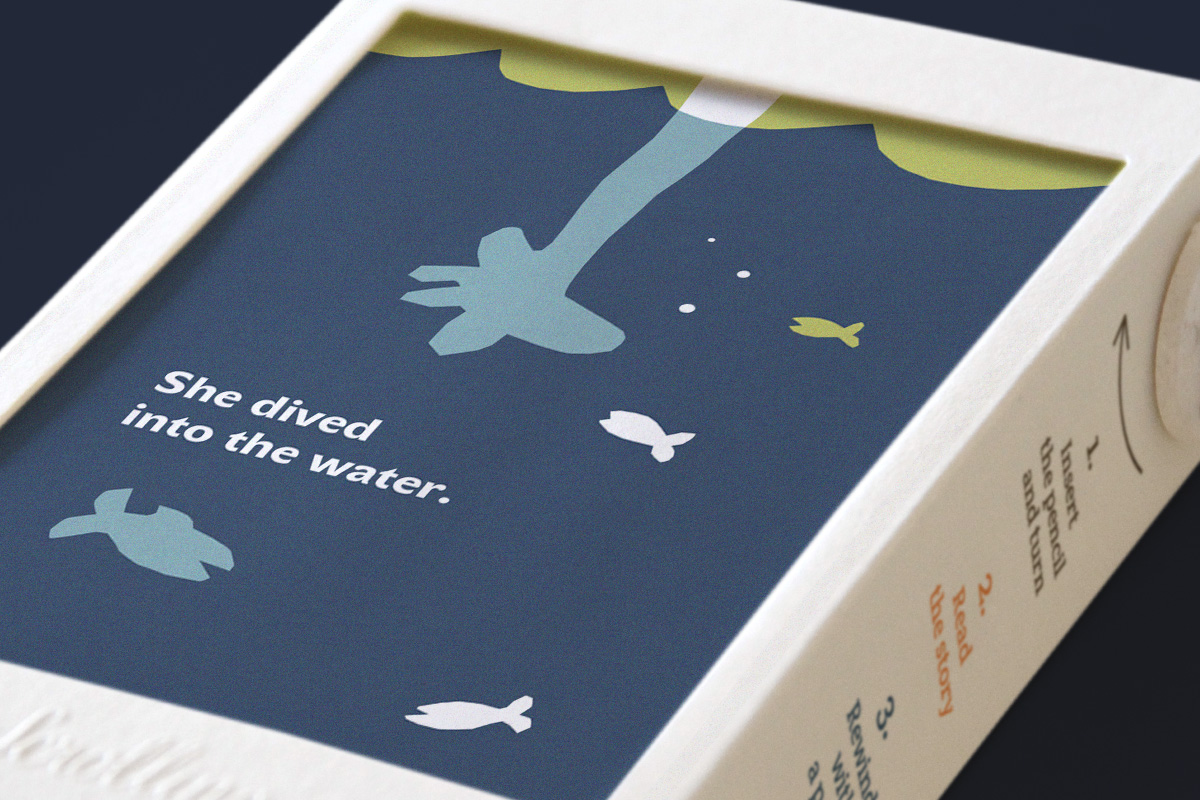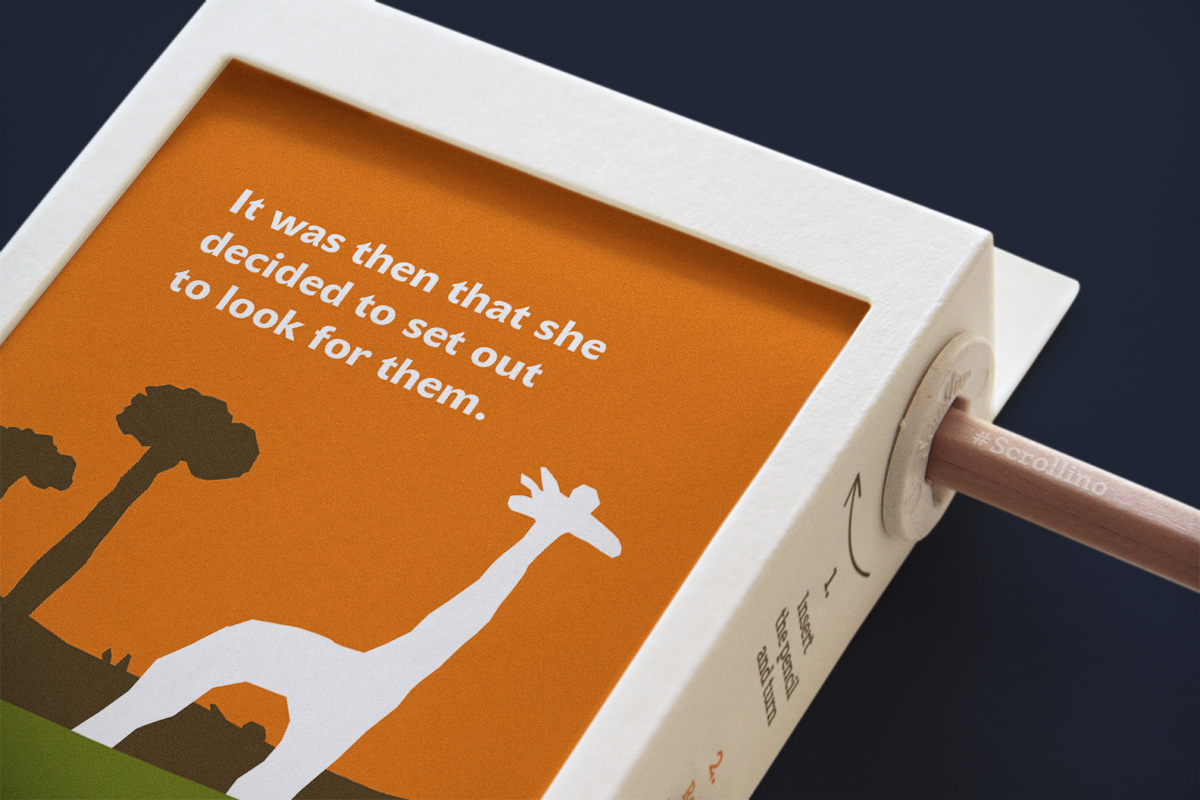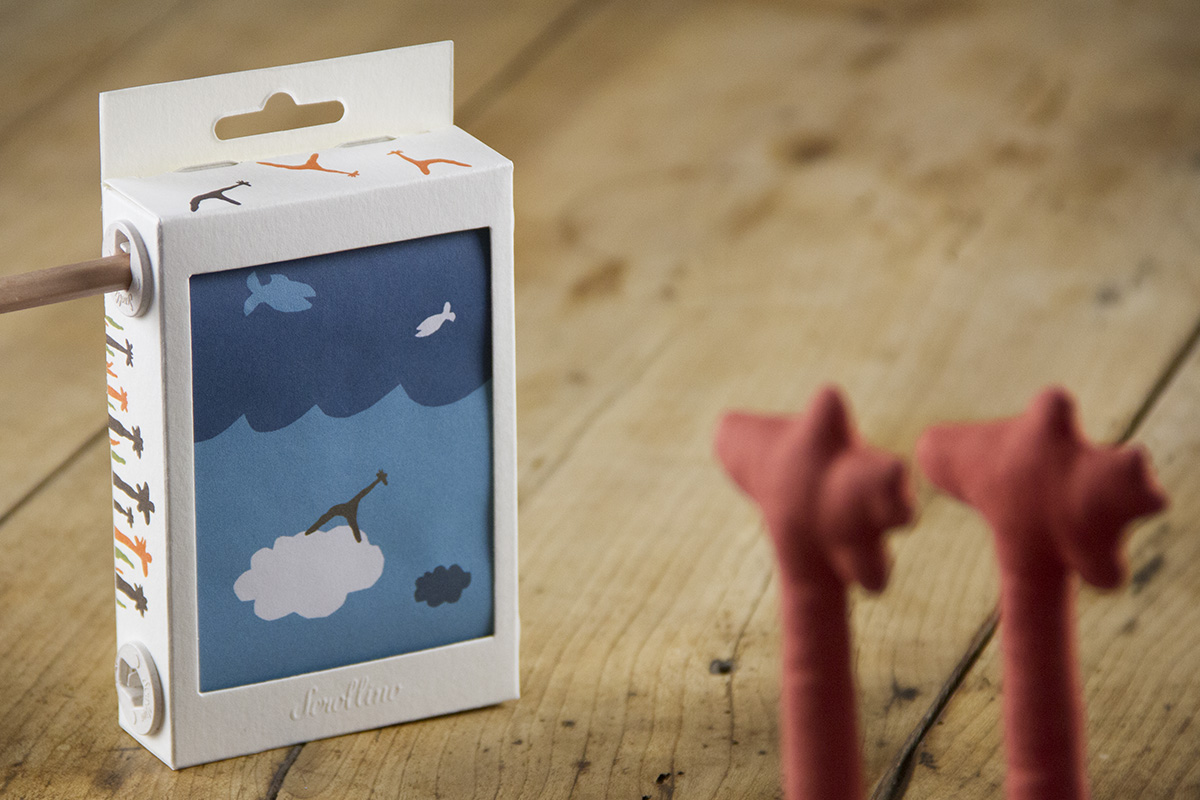 Scrollino
Ask the Stars
Every night, stars appear in the sky to bring us dreams. They wait for the moment when everybody sleeps, to decide which magic to invent in the sky… It was a lovely summer night and it was as warm as Africa. The stars decided to create the shape of a Giraffe… Fall in love with this beautiful story and keep reading to your children! Available in English, French and other languages.
Discover PARIS and its famous monuments. Contains 3 colored pencils and 1.6 yards of illustrated paper strip.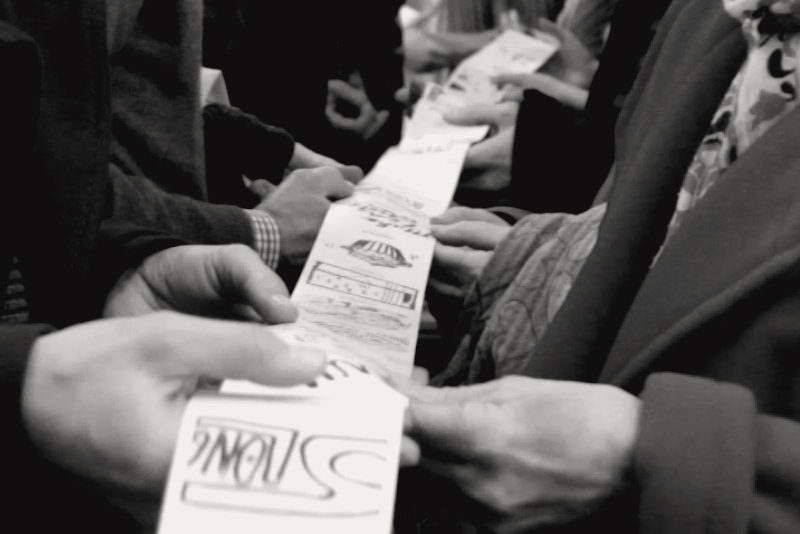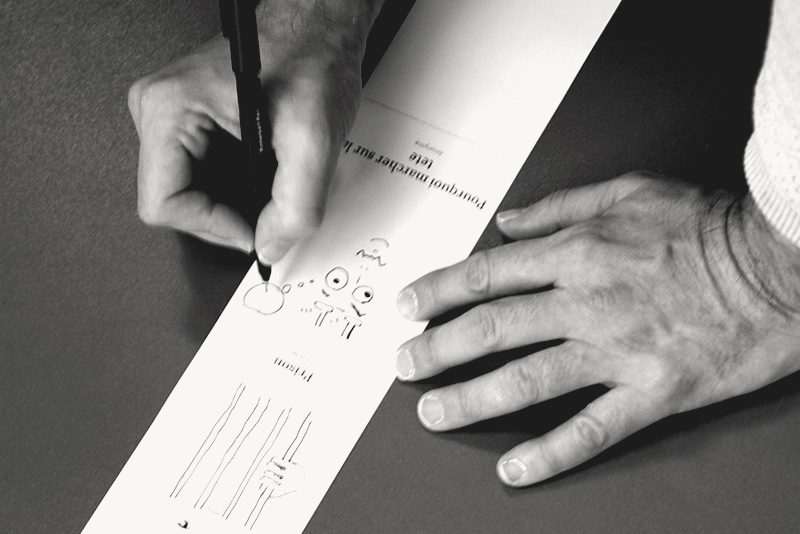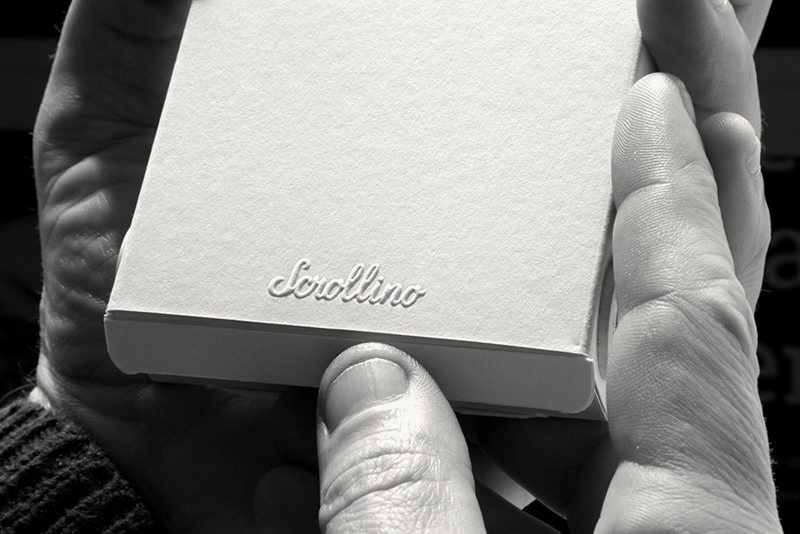 For more interactive experience with Scrollino® go on a computer.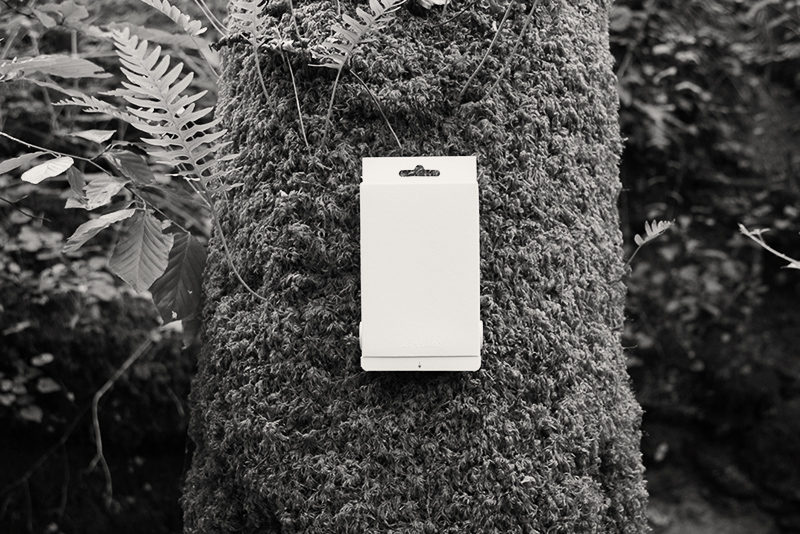 100% COMPOSTABLE & ECO-FRIENDLY