Ludmila & Sylvain Favardin
Concept and design
Learn how to fold an origami pelican, a bird, a frog, a whale, and a fox with step-by-step instructions in this fun Scrollino! After you've made each one, keep the instructions in the Scrollino® Box for easy storage and so you can make them again later – origami makes a great gift or party favor.
Length
Accessories
Specifics
Origami patterned paper with instructions
Scrollino®
Interactive and user-friendly
Scrollino® consists of a unique rewinding mechanism (The Scroller), a Scrollino box, and a paper roll to unwind at your own pace. With each Scrollino comes a natural-wood pencil that makes the magic happen and helps the user to rewind the paper.
1. Pull on the tab
Designed for simplicity
To open the Scrollino simply pull on the tab (Paper Lip) to unwind the paper.
Never done origami before? No problem! Easy-to-follow picture instructions guide you fold by fold to create your very first origami animals..
2. Fold your own Origami
2.2 yards / 2 meters of origami fun
Pull down the paper, cut or tear off the patterned origami paper then follow the instructions above to start folding. Origami makes great decorations, gift wrapping accents, shadow box scenes, party favors and more!
3. Rewind with a pencil
Pencil included
Each Scrollino comes with a wooden pencil. The Scroller works with most standard pens and pencils (hexagonal, rounded, triangular, etc.). If you don't have any handy, check your kitchen drawers or toolbox!
High-quality Materials
Organic and sustainable
Scrollino Box: Colorplan Natural
FSC certified, natural feel acid-free heavyweight paper 130lb / 350gsm
Paper Roll: Custom-made paper
Scroller: Recycled liquid wood, 100% compostable
Scrollino Pencil: Natural wood
Scrollino Origami
Colorful & fun designs
Always wanted to try some origami but never got around to it? Do you like using your hands to create something? Try folding some animal origami!
Easy Storage
Self-contained / Convenient Box
Now you have instructions and origami paper all in one place! Start with the first animal, or with the last – the choice is up to you. Once you've made the animal, store the instructions in the handy Scrollino® Box to revisit again and make more origami.
Human touch
Handcrafted and specially designed
The crafter's touch makes the magic happen. How? Through the specially designed Scroller conceived and invented by Ludmila & Sylvain Favardin, which allows the crafter to scroll through the origami papers and instructions. You can feel the high-quality craftsmanship in each fold of the box, in the assembly of the Scroller, and in the embossing on the cover.
A fun animal-themed Scrollino over 6 feet long of origami paper with folding instructions.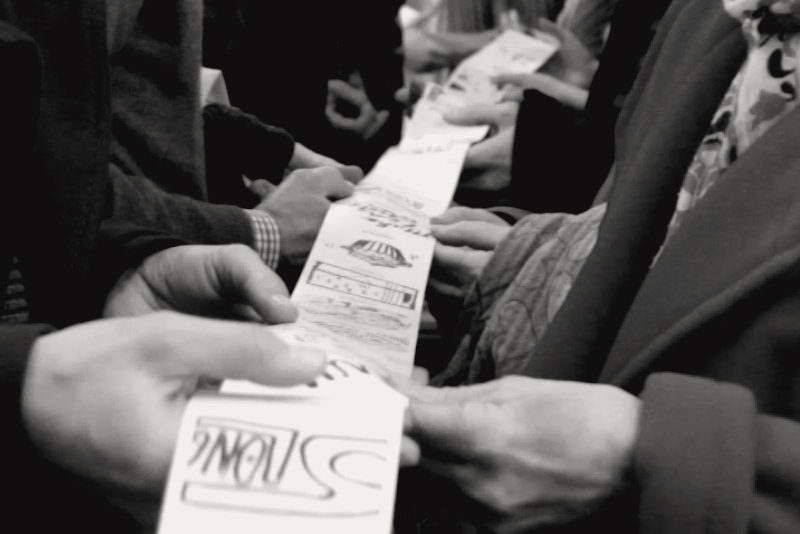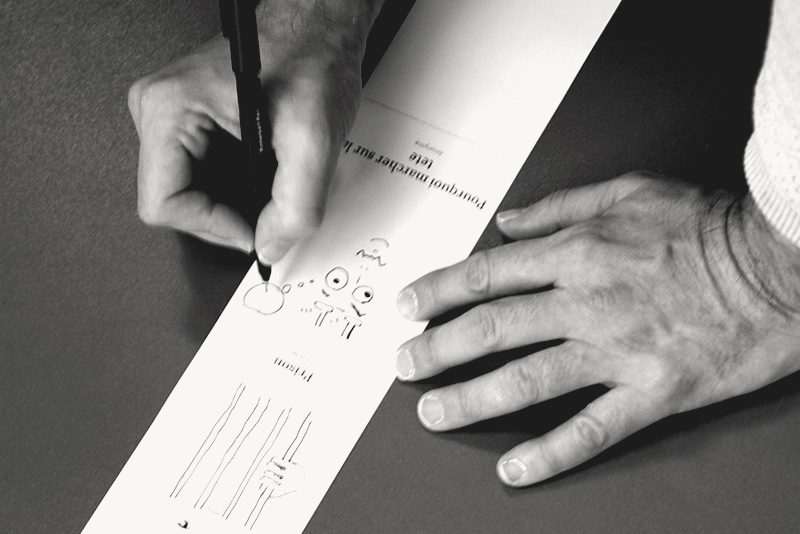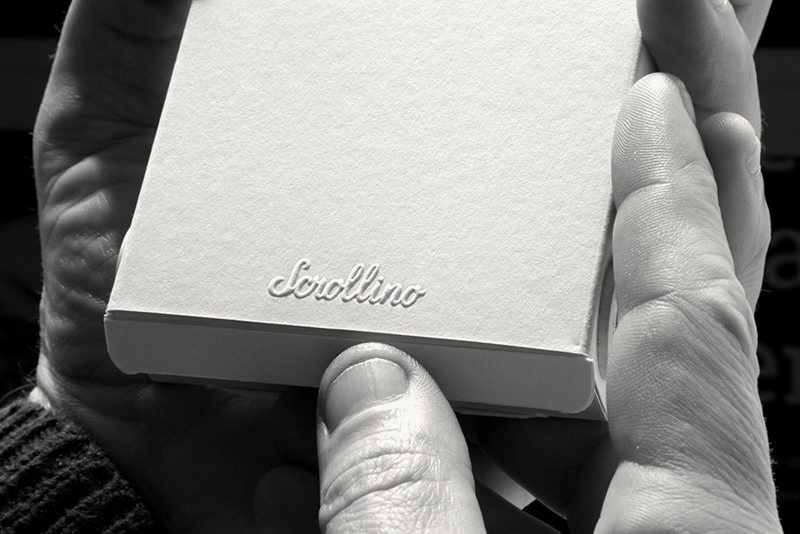 For more interactive experience with Scrollino® go on a computer.