Ludmila & Sylvain Favardin
Concept and design
Scrollino My First Coloring Box is part of our stationery collection. Looking for a new way to occupy the kids? Or maybe you enjoy coloring, and find it relaxing? Are you ready to try the new revolution in coloring? Check out Scrollino My First Coloring Box and color in 2.2 yards worth of fun times.
Length
Accessories
12 Colored Pencils included
For
Scrollino®
Interactive and user-friendly
Scrollino® consists of a unique rewinding mechanism (The Scroller), a Scrollino box, and a paper roll to unwind at your own pace. With each Scrollino comes a natural-wood pencil that makes the magic happen and helps the user to rewind the paper.
1. Pull on the tab
Designed for simplicity
To open the Scrollino simply pull on the tab (Paper Lip) to reveal the story. The Paper Lip not only protects the paper roll, it also serves to prevent the paper from disappearing once you rewind your Scrollino.
2. Color your Own Scrollino
2.2 yards / 2 meters of coloring fun
Looking for a coloring book which is new and different? Try out our Scrollino My First Coloring Box with its collected drawings by various people from different events and let your imagination stretch farther than ever before!
3. Rewind with a pencil
Pencil included
Each Scrollino comes with a wooden pencil. The Scroller works with most standard pens and pencils (hexagonal, rounded, triangular, etc.). If you don't have any handy, check your kitchen drawers or toolbox!
High-quality Materials
Organic and sustainable
Scrollino Box: Colorplan Natural
FSC certified, natural feel acid-free heavyweight paper 130lb / 350gsm
Paper Roll: Custom-made paper
Scroller: Recycled liquid wood, 100% compostable
Scrollino Pencil: Natural wood
Scrollino My First Coloring Box
Everything you need in a handy box
Looking for a new way to experience coloring? Tired of searching for colored pencils for the kids? Look no further – Scrollino My First Coloring Box keeps all the pencils organized and gives the kids a new coloring format to enjoy.
Refills available
Want to keep coloring?
No more paper? No problem! The paper roll is very easy to replace with our refill rolls. That way, you can keep on drawing and coloring and letting your imagination run wild. Choose from our refills here.
Human touch
Handcrafted and specially designed
The colorer's touch makes the magic happen. How? Through the specially designed Scroller conceived and invented by Ludmila & Sylvain Favardin, which allows the crafter to scroll through the Scrollino. You can feel the high-quality craftsmanship in each fold of the box, in the assembly of the Scroller, and in the embossing on the cover.
This long Scrollino has a lot of fun designs for kids to color in using the 12 colored pencils included.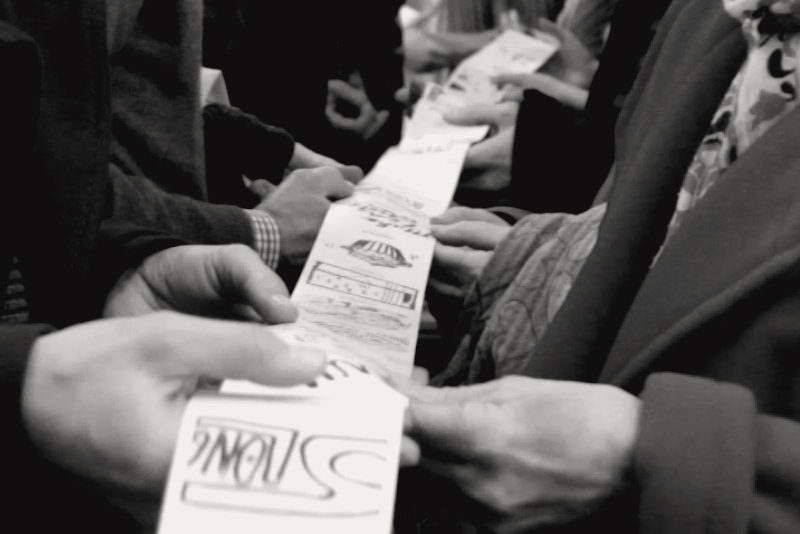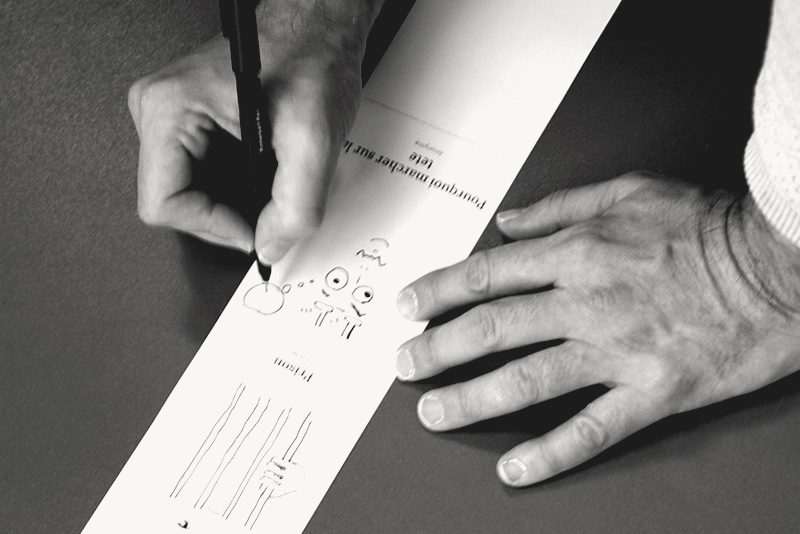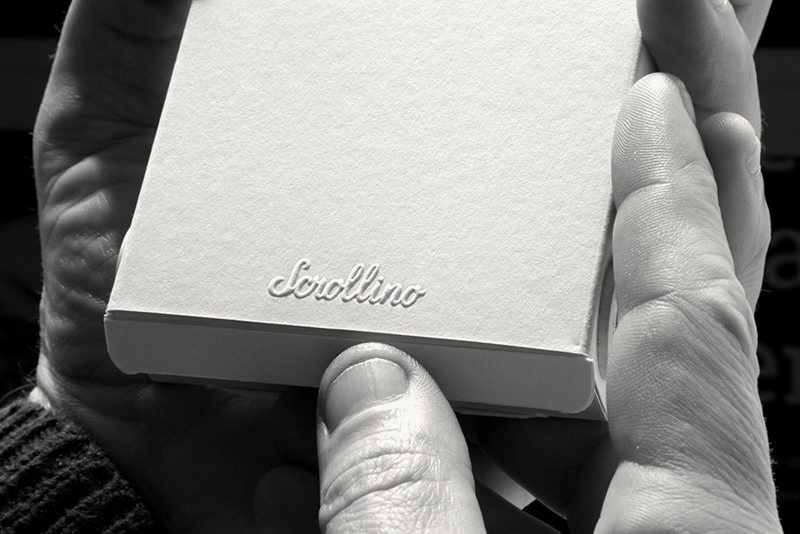 For more interactive experience with Scrollino® go on a computer.