Now available in English, French and more!

Aussi disponibles en Français !

FREE Shipping on orders over €50!

Livraison GRATUITE dès 50 € d'achat !

Interactive, Fun and Eco-friendly!

Nouveau format de lecture éco-responsable !

Develop Imagination & Fine Motor Skills

Développe l'imagination et la motricité fine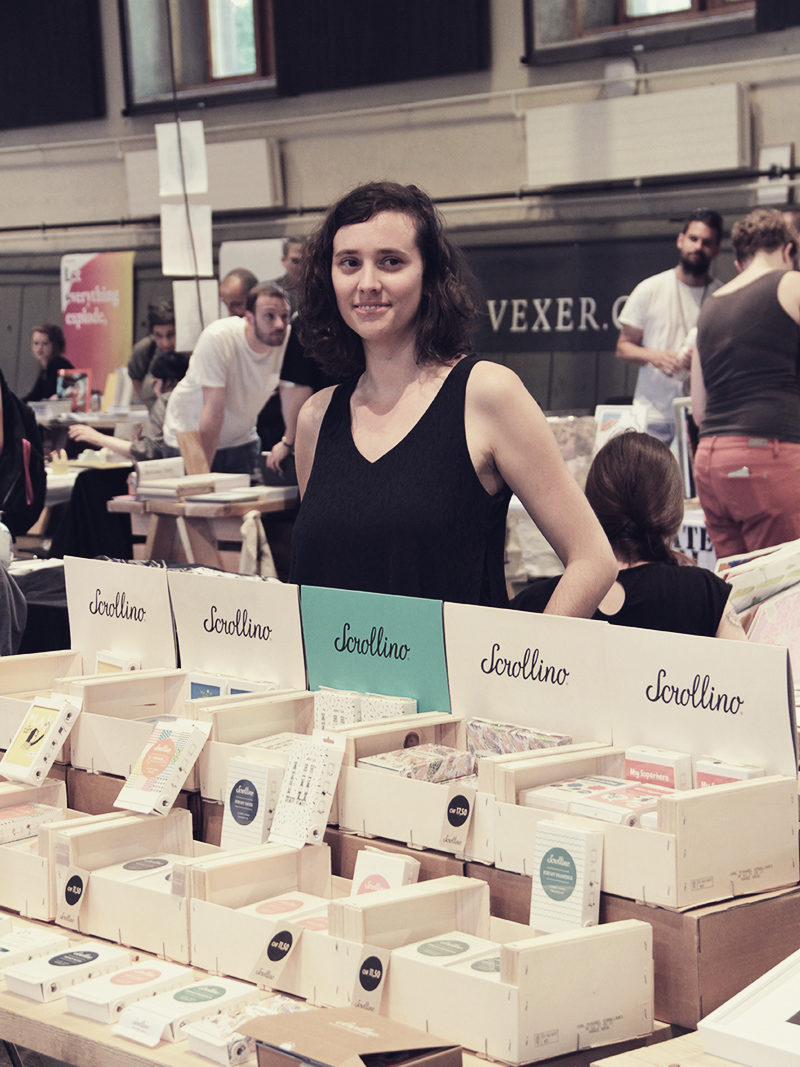 I Never Read,
Art Book Fair
Basel 2018
And yet, there was a lot to read at this year's Art Book Fair Basel, happening simultaneously with the prestigious Art Basel, in the heart of the city along the river.
Scrollino in Basel
A great mix is when a festival is not only lively and full of people exploring and discovering, but also when it is surrounded by a laid-back atmosphere, where everyone is chill and just enjoying life. Enjoying it so much, in fact, that some even get around by swimming down the river that flows through town!
We would not be surprised if this is how some people came to I Never Read, Basel to experience the art book fair. They were just as free-flowing as the river outside the event, going where they felt, pausing and exploring new ideas and products at their leisure. Naturally, we especially loved when the currents drew them to Scrollino®, and they could experience the fun of it for themselves! Here's some pictures so you can see for yourselves! Share them if you like with the hashtag #Scrollino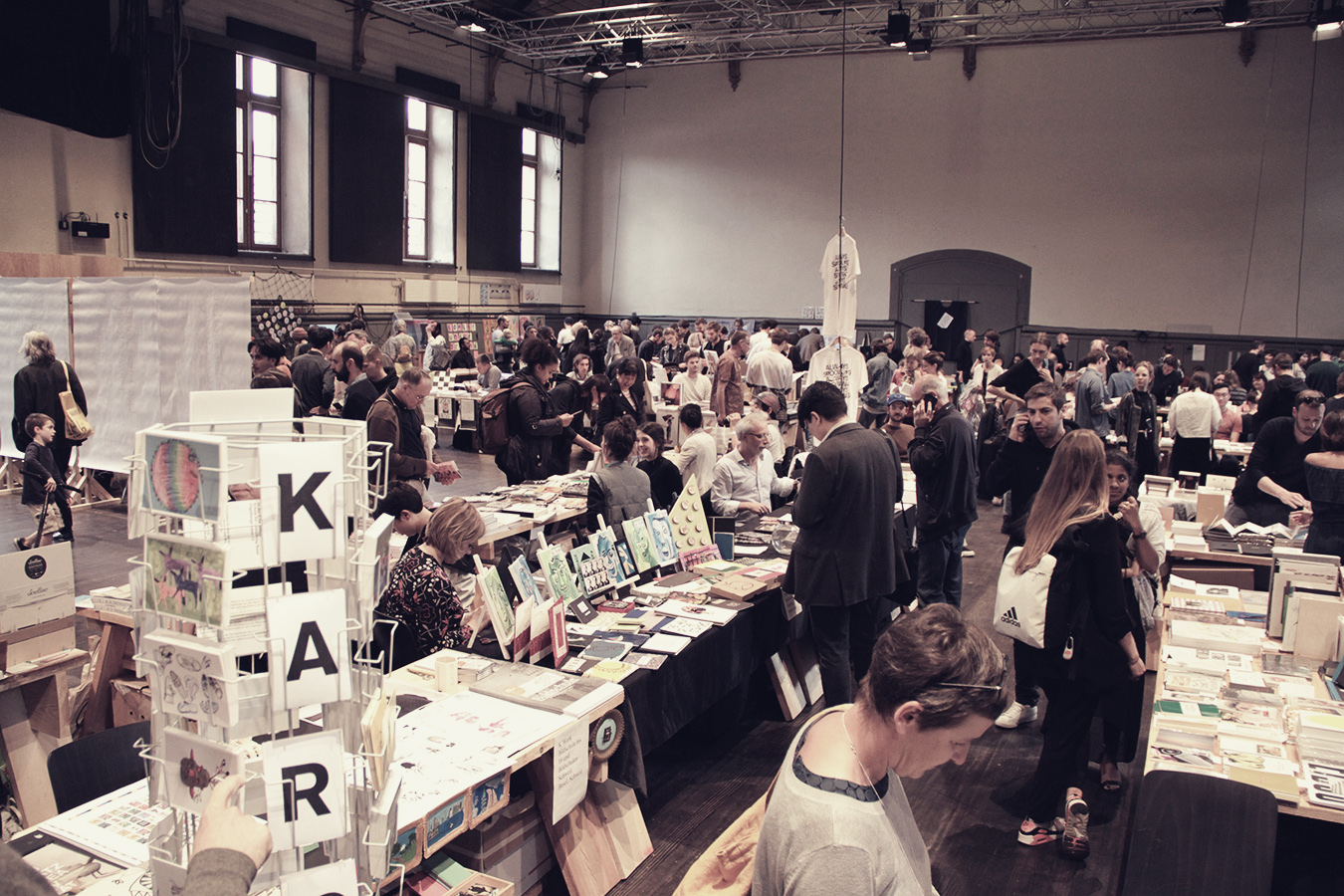 I Never read
Basel was our 3rd stop at our Scrollino Summer Tour through Europe. This year, I Never Read offered curated talks, live radio booth, workshops, musical guests, and happenings and gathered over 100 of exhibitors.
I Never Read, Basel 2018
Publishers and artists exhibiting at I Never Read, came from all around the world. Hard to name just a few, as we loved them all. From the art and design magazines we especially liked Flash Art (Milano and New York), Fotograf Magazine (Prague) or Form (Frankfurt) – a respected international design journal founded in 1957.
Many artists presented their latest zines and art books: Stefania Alusini (Italy) showed off her abstract illustrations, prints and ceramics, James Newton (London) brought latest art prints and books from Highchair editions, Bejamin Lord (Los Angeles) offered his multiples and Ludmila & Sylvain Favardin (France) presented the Scrollino collection. We also laugh a lot with Amin Alavi (Switzerland) and his clever photographs. His statement "I went fishing, I'll be back soon" excusing himself for not being at his booth at the moment, was quite unusual too.
I Never Read also travels all over the world to participate in international art fairs such as the Printed Matter's NY Art Book Fair and LA Art Book Fair, Index Art Book Fair Mexico or Tokyo Art Book Fair. The festival also initiates and curates exhibitions, temporary pop-up shops, and reading rooms. For example one of a kind reading room inside the eighteenth-century Calidarium pavilion of the Botanical Gardens in Palermo (Italy) included a selection of publications curated by Eveline Wüthrich and was dedicated to the relation of art and nature.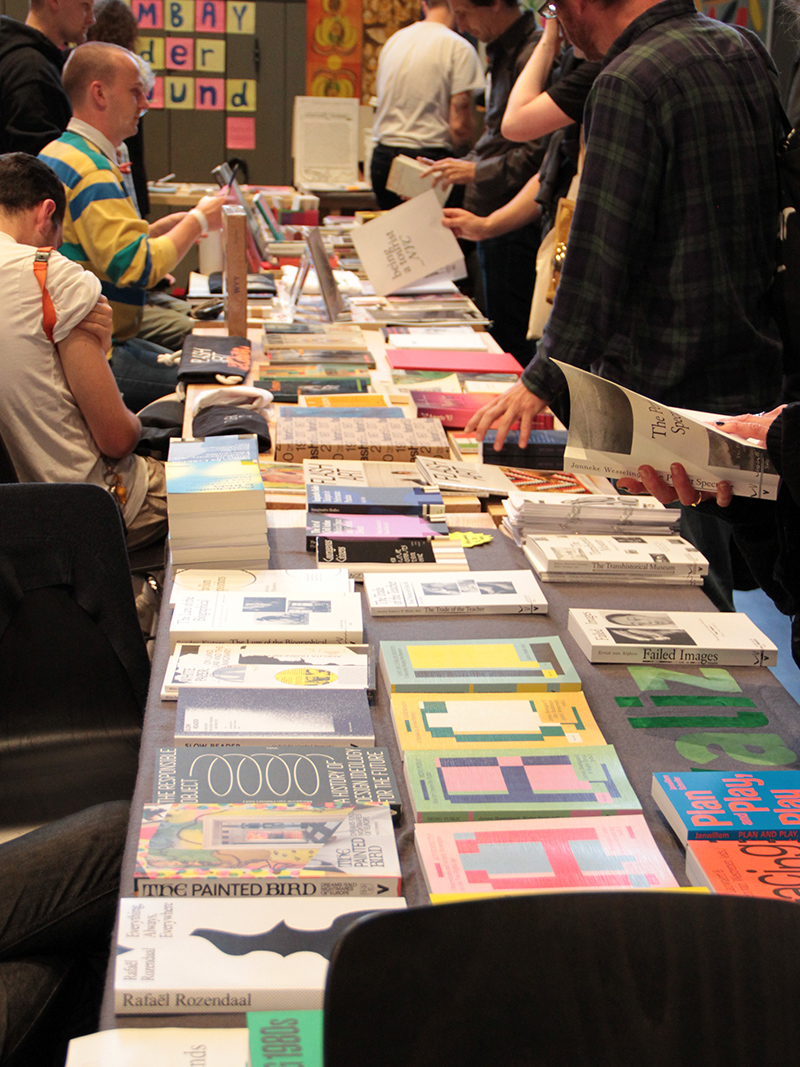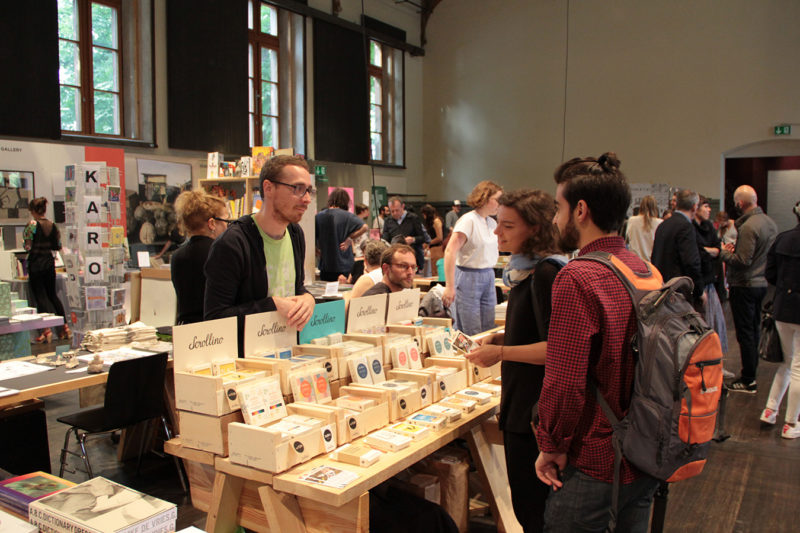 About
I Never Read, Art Book Fair Basel (Switzerland) is an art publishing fair focusing on printed matter and independent publishing, gathering both national and international artists and editors. The Fair takes place in June during 2 major events: the Art Basel – the world-leading contemporary art fair and Design Miami/Basel – the global forum for design.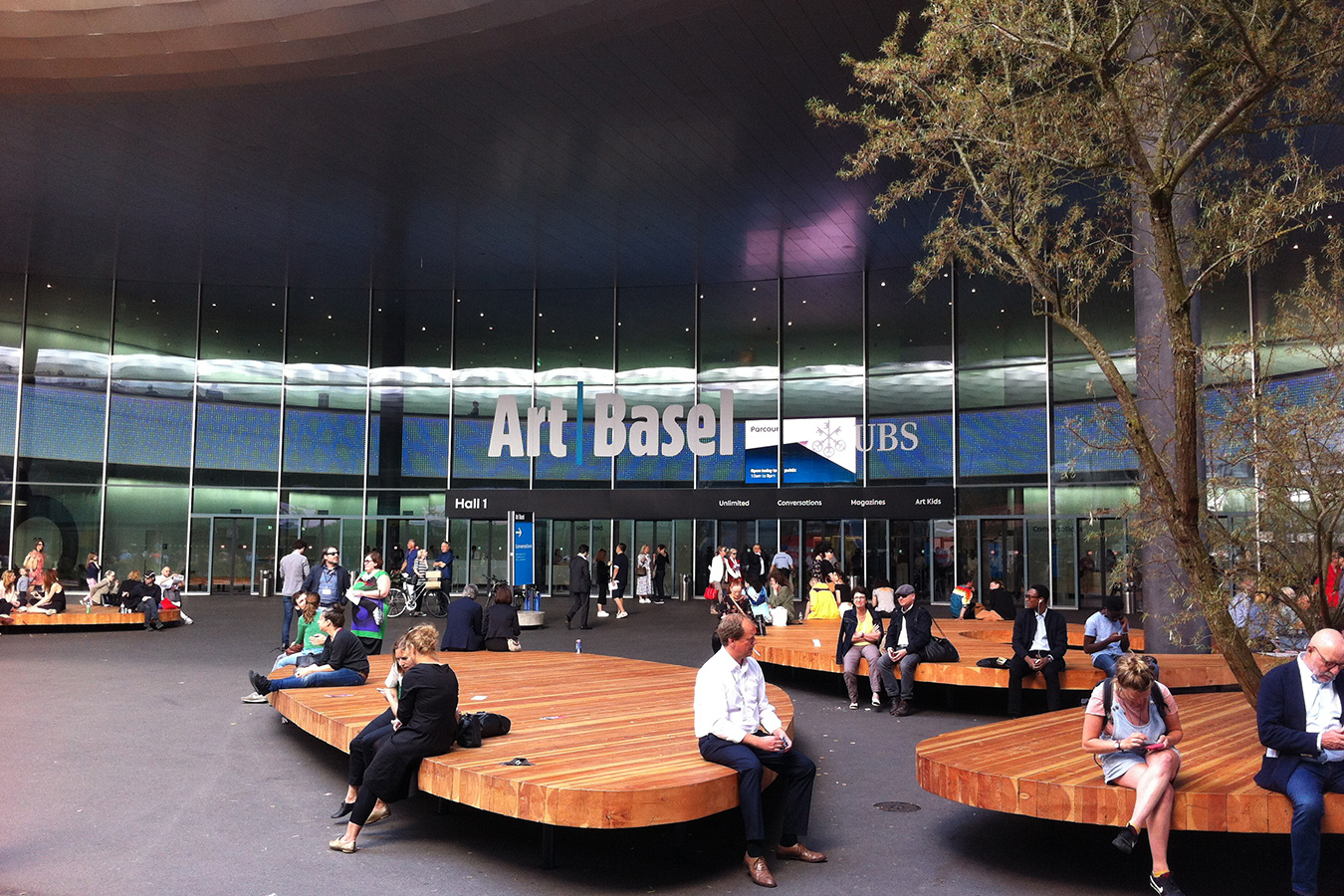 Editor's Note
Art Basel and Design Miami/Basel are one of the most influential art and design fairs. And we were lucky enough to visit both events as they were happening simultaneously with I Never Read, Art Book Fair Basel. Read more here.
Scrollino For My Notes
Scrollino® For My Notes was one of our best sellers at I Never Read. This Scrollino is part of our stationery collection andincludes 1 long roll of lined paper to write and take notes on. The rolls arerefillable, so fill your Scrollino with anything you want – from shopping lists to love letters!
Did you
like this
News?
Share it with your Friends!
Scrollino®
Created by Ludmila & Sylvain Favardin
Scrollino® is the revolutionary book form and editorial concept offering a playful experience to all dreamers big and small. A simple pencil is all you need to read, rewind, or even to write in your Scrollino®.
Dreamed up and created by the founding artists of Edition Lidu, Ludmila & Sylvain Favardin.